rick_7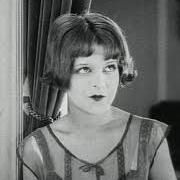 Posts: 6087
Joined: 30/9/2005
From: The internet

*SERIOUS SPOILERS*
Melancholia (Lars von Trier, 2011) – We start at the end – the end of the world, and a series of surreal, dreamlike images, set to Wagner, depicting the possible final moments of two sisters, a young boy, a few dozen birds and a horse. One sees Kirsten Dunst's Justine with her hands pointing skywards, spindly tassles of electricity crackling from her fingers – among the most arresting moments of the year. Another, which shows Charlotte Gainsbourg's legs disappearing into a golf course, is less successful. You imagine these passages will also close the picture, but they don't – they seem to belong to a parallel universe. This is a von Trier film after all, and he's a contrary bastard. He's also got a handheld camera fetish, and no sooner has he wowed us with those painterly, uber-ambitious snapshots, than he snaps back and we're in firmly Dogme-ish territory.

The first half – titled "Justine" – is set at the character's wedding, where the fantasy nuptials are interspersed with her decidedly erratic behaviour. The napping, sobbing and selfishness nails the banality and exhaustion of clinical depression, but while there is no rationalism in mental illness, a sex scene with a stranger in a golf bunker seems fraudulent and thrown in for attention. The director's barbs at the PR industry, amusing as they are, also distract from what should be the focus: the relationship between Justine and her sister Claire (Charlotte Gainsbourg), who suffers from depression's own stressy sister: anxiety. All in all, the wedding contains several very powerful scenes, including a heartbreaking sequence in which Dunst unthinkingly abandons a symbolic gift from her husband, but also too many plot threads that lead nowhere and a general feeling that we've been here before – not at the end of the world, but at the wedding of a troubled young woman (Breaking the Waves), peopled by a family that hate each other's guts (the superb Festen). This lengthy set-piece is anchored by an impressive performance from Dunst. I don't think she's perfect – for one thing, there's a gaping chasm between her tremendous visual expressiveness and her vocal delivery, which is passable at best – but the dialogue-light screenplay suits her, and the manner in which Justine's mask slips and then evaporates is poignantly, effectively realised. Like George Cukor and William Wyler, von Trier is a great director of actresses – Emily Watson, Bjork and Nicole Kidman have all done their best work for him – and Dunst's meaty characterisation is an eye-opener, if not a complete triumph. He also draws a fine, though less showy, performance from Gainsbourg, and while John Hurt and Charlotte Rampling are a touch underused (neither is on top form anyway, so perhaps that's no great loss), there's some unexpectedly strong work from Kiefer Sutherland as Gainsbourg's wealthy, secretly fretful husband.

The second half – "Claire" – is like a Bergman film, if Bergman had a thing about horses and was a Neanderthal, though the often uninspired domestic wranglings are lifted by strong acting and a handful of masterful scenes: Justine beating her cherished stallion to within an inch of its life, a harrowing, realistic sequence in which her depressive is flatly terrified of taking a bath, and a neat bit of gimmickry that sees the approaching Melancholia looming large over a homemade "are we all going to die?" device. Yup, looks like it. Whatever flaws the film has, and there are clearly many, they're compensated for by a final 15 minutes that's extremely memorable, and a final 10 seconds that might be the most extraordinary thing I've ever seen in the cinema: the incoming planet dominating the horizon, dwarfing the three figures in the foreground, before a wave of fire rolls in, obliterating the land and finally swallowing up the screen. Not a great film, then, but a film with truly great moments. (3)

< Message edited by rick_7 -- 4/10/2011 10:58:32 AM >

_____________________________

*Wendy Hiller fanboy*

Blog: DJANGO! DUMBO! DESPICABLE ME 2! Plus: other stuff.

"Nothin's really been right since Sam the Lion died."