Cool Breeze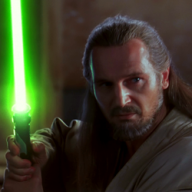 Posts: 2162
Joined: 9/11/2011
From: The Internet

quote:

ORIGINAL: Shifty Bench




quote:

ORIGINAL: Rob

There was an in interesting piece on why TDKR won't beat the Avengers and it basically boils down to the fact the there are vastly more 3D screens than there are IMAX screens. So even if the exact same number of people saw it as the Avengers on opening weekend it wouldn't break the record.




Yeah, and it also doesn't help TDKR that a lot of people are seeing Avengers more than once. If they see it in 2D, they'll then see it in 3D or vice versa. I've even heard of people seeing it in 3D more than once which is insane.




I think its safe to say that a lot of people will be going to see TDKR more than once.If its as good as the previous two movies i certainly will be!

Anyone think the new Spider Man will underperform? It just doesnt seem like an event movie given that it hasnt been that long since the original trilogy and especially after the epicness of the Avengers and sure to be awesome TDKR.

< Message edited by Cool Breeze -- 15/5/2012 8:12:58 PM >

_____________________________

'' Iv played Oskar Schindler, Michael Collins, Rob Roy Mcgregor, even ZEUS for gods sake! No one is going to believe me to be a green grocer! ''