Cool Breeze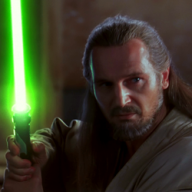 Posts: 2162
Joined: 9/11/2011
From: The Internet

quote:

ORIGINAL: jackcarter

so if it wasnt for Avengers making so much Bond would be no 1 movie of 2012

i still find it hard to believe Avengers made $1.5b - youd have thought about an extra 200m more than Iron Man 2 wouldve been about right, or around $1b at the absolute max. Its not as if any of the previous Marvel movies made anywhere near those numbers...and Iron Man 2 had left abit of a bitter taste (although the same could be said for TF2, yet TF3 did even more). People were that desperate to see Iron Man interacting with Thor, Capt America and the Hulk (didnt everyone sort of reject the 2 Hulks?) as they battle decepticons?!



Im not surprised at all Avengers made that much.First of all, it was fantastic entertainment and you have the fans of several different superhero properties coming to the cinema to see their heros in a big team up film.Also, Marvel built the film up very well over the last few years with the solo films that even those who werent necessarily interested in all the Marvel superheros would go see it.




_____________________________

'' Iv played Oskar Schindler, Michael Collins, Rob Roy Mcgregor, even ZEUS for gods sake! No one is going to believe me to be a green grocer! ''