Rebel scum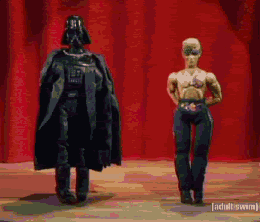 Posts: 3458
Joined: 2/1/2006

quote:

ORIGINAL: vad3r



quote:

ORIGINAL: Rebel scum

As long as they can think of interesting angles for the character, keep him relevant with changing times and can keep up the consistent high quality of Skyfall, I have no problem with the series continuing.
Furthermore, would you argue that there's no point doing any more Sherlock Holmes movies because there've been so many? What about Tarzan? Batman's been having regular adventures in various mediums since the 30s, why bother doing stuff with him in? And many other examples.




The difference is that Batman is a flawed, dark and complex individual who's engulfed in a city that's bursting with interesting stories and characters. Bond is Fast & Furious with suits instead of t-shirts.



Oh hey, just like Bond in Skyfall.
So what about Holmes and Tarzan, I assume they should never be adapted into film ever again?



_____________________________

"We are not safe! A dark menace rises to the east! Duckies go quack! Cows go moo! I want ice cream. Verily, will you two hobbits join my quest?"