89.
Batfink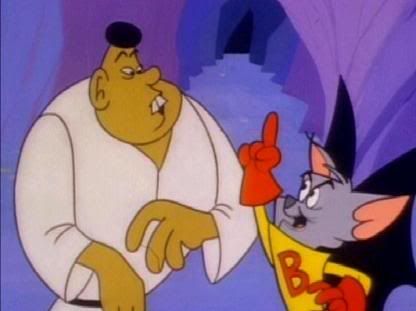 Years: 1966 - 1967
Country: USA
Channel: Screen Gems
HIS WINGS ARE LIKE A SHIELD OF STEEL! Truly awesome animation that spoofs Batman and Green Hornet with the adventures of the crime-fighting superhero who actually is a bat and his sidekick, Karate. Together they did battle with numerous villains, including the infamous Hugo A-Go-Go in 100 five minute long episodes.
89.
Captain Scarlet and the Mysterons
Years: 1967 - 1968
Country: UK
Channel: ATV
One of Gerry Anderson's many hit puppet shows. Captain Scarlet was a member of Spectrum, an international security team that took part in a space-flight to Mars. They discover that Mars had become a base for the Mysterons, who have infiltrated Earth and replaced people with duplicates. Scarlet and his team lead the fight to protect Earth from invasion. Darker than Anderson's other work to that point, it may not be his most famous show, but to some it's his finest.
89.
Moondial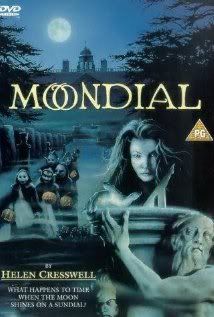 Years: 1988
Country: UK
Channel: BBC
Live-action fantasy mini-series adapted from the Helen Cresswell novel. A young girl, Minty, stays with her aunt while her mother recovers from an accident. In the grounds of a nearby mansion she finds a moondial that allows her to travel in time and meet the children who lived there a century before.
89.
Pole Position
Years: 1984
Country: USA
Channel: CBS
An attempt to cash-in on the popularity of the arcade game of the same name, the show followed the adventures of crime-fighting, stunt-driving siblings, The Darretts. Along with their various gadgets, the team also have a pet that's part raccoon/part monkey and two talking cars. Amazingly considering its lasting popularity, there were only 13 episodes made.
89.
Round the Bend
Years: 1989 - 1991
Country: UK
Channel: ITV
A parody of saturday morning shows, created by the team behind the legendary Oink! comic, Round the Bend took children into a sewer to meet host Doc Croc and his team of rats. They provided the segments that linked parodies of music videos of the day (Michael Jackdung, Kylie Manure) and cartoon shorts from Wee Man and the Masters of the Looniverse to Teenage Mutant Ninja Toilets.