rawlinson




Posts: 44908
Joined: 13/6/2008
From: Timbuktu. Chinese or Fictional.

18.
L'armee des ombres
(1969; Jean-Pierre Melville)


Cast: Lino Ventura, Paul Meurisse, Jean-Pierre Cassel, Simone Signoret
Country: France/Italy

Spoilers ahead

Adapted from Joseph Kessel's book about his experiences in the French Resistance, the film follows a group of Resistance fighters as they try to evade capture while killing traitors and working against the Nazi occupation. Lino Ventura plays Philippe Gerbier, the head of a Resistance network, who has been arrested by police and handed over to the Gestapo. During his transfer for interrogation, he kills a guards and makes a daring escape back to his network. The second-in-command, Felix Lepercq has discovered the informant is a young agent, with the help of other agents, they take the traitor to a safe house and execute him by strangulation. An old friend of Lepercq, Jean-Francois, is initiated into the resistance and we also meet Mathilde (Signoret) one of the most important members of the Resistance. Jean-Francois's brother, Luc Jardie, is actually the head of all Resistance networks, Jardie and Gerbier travel together to London to gain additional support for the Resistance and Jardie is decorated for his efforts. While Gerbier is in London, Lepercq is captured by the Gestapo and Mathilde has taken leadership of the Resistance. Mathilde and Jean-Francois come up with a daring plan to free Lepercq, involving Jean-Francois himself being arrested and tortured, in the hope of getting close to Lepercq. Despite their best efforts, the escape plan fails. Meanwhile Gerbier himself is captured again and forced to take part in a sadistic SS amusement where he and other prisoners have to race while a firing squad tries to gun them down. Thanks to Mathilde's efforts, Gerbier manages to escape again. Gerbier hides in a mountain cabin while things cool down, only to be visited by Luc Jardie who comes to inform him that Mathilde has been captured. The Gestapo have threatened Mathilde to tell them all she knows or her daughter will be taken to a military brothel, leaving Gerbier and Jardie to make a difficult decision.

Army of Shadows is a greatly important film. The film deals with trust, betrayal, the effects of war on the individual, and maybe most important of all, loyalty. In many ways it feels like typical Melville territory. The unemotional and stoic quality he brought to his crime films is evident here and there's the fatalistic knowledge that doom is waiting for them all, and the film could easily feel like another film noir if we weren't so aware of the painful real-life circumstances behind the film. Melville himself was part of the Resistance, so he knows the territory better than anyone, and the Resistance is depicted here as a self-sacrificing and brave group, but Melville never gives in to the possibility of making the film nostalgic or overly heroic. They're shown to be rather ordinary people pushed into brutal acts by extraordinary circumstance. The possibility of torture and death is ever present. The film disturbs us because the acts the Resistance themselves commit aren't sanitized. In one scene they strangle an informer for fear of a gunshot disturbing the neighbours. The Resistance barely seem to have time to fight the Nazis because they're always being captured or being rescued from capture. This is a haunting and devastating work that brings home the horror of the Nazi occupation more than a thousand Schindler's List ever could, because here every victim is depicted as a rounded human, rather than a thousand faceless extras.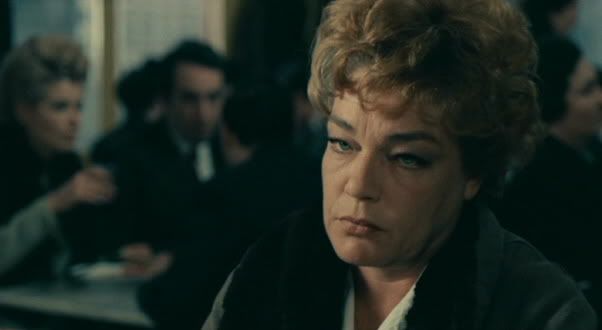 < Message edited by rawlinson -- 31/7/2011 12:50:12 AM >