Goodfella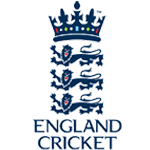 Posts: 17771
Joined: 30/9/2005
From: North Devon

Steve Bruce needs to accept that given the slope Sunderland appear to be plundering down that he's going to get some stick from the supporters, that is part and parcel of football, if you don't like it, don't sign the £5 million contract. It has, and always will exist in football, the line, of course, must be drawn from manager, coaches, players, directors etc. being physically assaulted or intimidated in a threatening manner but some chanting and anger at the end of games is the reality, whether your family are in the stands or not, and I'm not going to feel sorry for him, nor is he going to win back any supporters by using his post-match press conference to basically attack the fanbase for making his day difficult. As is always said, there is no-one in football who is loyal apart from the fans, and they plow their money into these clubs one way or another, no-one expects to win every weekend but you can understand their frustrations and they have a right, perhaps more than anyone else, to voice their opinions.

I'm mightily impressed Steve Kean is still in a job. I'm never going to understand that one, taking over a club, sacking Sam Allardyce, appointing his number two (always a fatal mistake, if you want a fresh start then clear out the former regime, not just the person at the top of the pile), watch on as things go from bad to worse then fail to act again. He's clearly sinking, you can read it in his face, he's a desperate man and he's resorted to the standard responses after games - "plenty of positives," "we're not getting the results we deserve." They got exactly what they deserved yesterday at Stoke, they were outplayed, out-muscled and conceded three very sloppy goals. They have relegation written all over them and will continue to have until they boot Kean and co. out.




_____________________________

"It is the Shawshank Redemption! Just with more tunneling through shit and less fucking redemption."

If you can quote the rules, then you can obey them.