Goodfella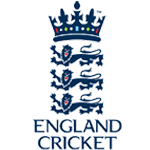 Posts: 17774
Joined: 30/9/2005
From: North Devon

quote:

ORIGINAL: Sexual Harassment Panda

I very much doubt Stoke would be battling it out at the bottom, they're a great side with no real threat to their Premier League status, I'm surprised you want then gone. I really like having Stoke in the Premier League, they're one of those physical teams that you just know can cause an upset with a good result against the big boys. They're a bit like an up to date version of Sam Allardyce's Bolton, who I also liked.

Personally the one team I'm expecting to fall apart this season are Swansea. And likely joining them will be QPR and Wigan/Norwich. I'd hope for it being West Ham, but I just don't see it happening.



A lot of West Ham fans I know think that is exactly what will be happening. They're still very unhappy with Big Sam's style of play and think it will take all of two games at the very most to get found out in the Prem, they think that's the only reason Carlton Cole is being kept and Allardyce has been so desperate so sign Andy Carroll he's willing to shift out £2 million just to get him on a season long loan, and sadly they're not that wrong are they!?

I agree about Swansea, I also think QPR too and possibly Norwich, in fact I can see the three who came up last season going down this one, the second season in is always the most difficult and they've all had some significant changes.



_____________________________

"It is the Shawshank Redemption! Just with more tunneling through shit and less fucking redemption."

If you can quote the rules, then you can obey them.