Goodfella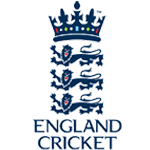 Posts: 17788
Joined: 30/9/2005
From: North Devon

We've made three signings so far this summer. Goalkeeper John Sullivan, who we had on loan from Millwall for the last couple of months last season, has signed permenantly to replace Ross Worner who has been released, rather inexplicable that one for me since I was impressed with Worner last season and I don't see Sullivan as a better option, it seems to be just a straight swap. Don't know about Rob Elliot's future to be honest, he's been linked with West Ham and Newcastle and I think he only has a year left on his contract so his future seems a bit uncertain but that's one we'll have to wait and see what happens further on in the summer.

We've also picked up Danny Hollands as a free agent from Bournemouth. He seemed to play a pretty big part for them last season although the arrival of another two central midfielders suggests Therry Racon may be off this summer which is disappointing. We've also signed Bradley Pritchard from Hayes and Yeading (no idea!), that's our second signing from the non-league in four seasons and the previous two, Chris Dickson and the forementioned Worner, only managed a handful of games between them so I do wonder whether Pritchard will still be with us next season. According to Powell he's "at the right point to make the next step in his career and we're here to help him with that." Well given we've just had another utter failure of the season, I'm not over the moon to see us dunking ourselves into the business of granting unproven players a contract to give them a shot at the big time. We need to sign proven League One players, like Hollands, and blood some of our own highly-rated youth (like we did last season with Jenkinson) than be signing players we'll be shipping out on loan come Novemeber, still paying their wages and then releasing them this time next year.

Paul Hart has come on board as academy director and Jeff Vetre has arrived from Aston Villa as technical director. Peter Varney has also come out and claimed the club was "perilously close to adminstration" last season before he came on board with new owners Tony Jiminez and Michael Slater. Rather concerning though that Slater feels there's "no pressure" on to win promotion again next season, that absolutely has to be the target and if he's serious about "being the chairman of a premier division club for at least one season" in his career then he will know that's the case. I think whilst Varney pushed the takeover through, it was also his decision, along with Richard Murray, to appoint Iain Dowie and then Les Reed and then Alan Pardew in charge that led us down the slippery slope that has lead us to where we are now.



_____________________________

"It is the Shawshank Redemption! Just with more tunneling through shit and less fucking redemption."

If you can quote the rules, then you can obey them.