Rebel scum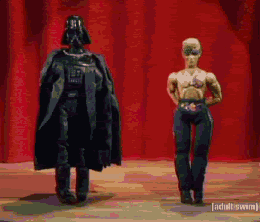 Posts: 3458
Joined: 2/1/2006

84-Goldeneye


Is Pierce Brosnan the best Bond? Nope, Dalton is. But he does star in the best Bond to date, a perfect marriage of blockbusting action film and one which tries to examine Bond the man-an impressive feat, considering the only Bond film that had tried that previously had been License to Kill (Which suffered from a terrible third act). It also has the best Bond baddie (Trevelyan), Bond sub-baddie (Xenia), Bond random character who turns up and is awesome (Boris), and several of the best Bond action scenes.

But the action scenes are rarely criticised, so I won't go into details, except to trumpet the awesomeness of the tank chase from the rooftops. It's the character examination of Bond that rarely gets discussed, and merits a few words here. This Bond has the advantage of being the first one made after the fall of the Berlin Wall and the Soviet Union, the USSR in particular had shadowed every single Bond made before that point. It was pretty bold of Goldeneye to address this and actually try and be something of a character study. This is best illustrated by the one on one between Bond and M, where M points out that Bond is a "sexist, misogynist dinosaur, a relic of the Cold War", which reflected many viewers' opinions on Bond in the more testosterone-fuelled late 80s/early 90s. Better still is when Trevelyan taunts Bond over all the people he's failed to save over the course of his career, and Bond seems genuinely remorseful and upset-and it's interesting to watch his relationship with Trevelyan turn from surprise he's back, to an attempt to turn him, to an out and out revenge mission. If I were to complain about anything in the film, it'd be Natalya, but even she is portrayed as capable and unafraid to call Bond out on some of his views.

And yet this never gets in the way of providing an enormously entertaining action movie, one of the best, and easily the best Bond film ever made.

BEST SCENE: I love, LOVE the tank chase in this, I love the staging, the numerous hazards Ourumov desperately manoeuvres around while Bond smashes through them, and the finale where the tank crashes a train. Brilliant, brilliant stuff.




_____________________________

"We are not safe! A dark menace rises to the east! Duckies go quack! Cows go moo! I want ice cream. Verily, will you two hobbits join my quest?"