Rebel scum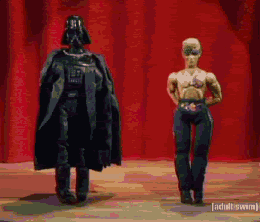 Posts: 3458
Joined: 2/1/2006

87-The Prince of Egypt


While in the 90s Disney were making great animated films (Shut up Rawlinson), one of the finest animations of that period had nothing to do with them. Indeed, itís a project thatís Disney in scope, but not in spirit, being its own beast. The Prince of Egypt adapts the story of Moses without Disneyfying it up, being unafraid to show the death of children, the protagonist committing accidental murder, and water turning to blood-that this is still rated U is incredibly surprising. And this all works to the filmís advantage-without these darker elements, itíd be a much lesser film.

It also works due to some of the best writing in any animated film, this being a film where characters are fleshed out and their motivations for doing things that Bible lore says happened is believable. The portrayal of Rameses, for instance, is an absolute triumph, providing one of the most sympathetic antagonists ever. Heís given plenty of reasons for refusing to give in to Mosesí demands, and yet itís clear that resisting his brother is taking its toll on him. The same is true of Moses, best shown after he visits Rameses after the Angel of Death, and breaks down outside-the idea to make these two brothers was an inspired idea.

Thatís not to say itís a dark, meditative adaptation of Exodus-thereís plenty of fun to be had too. The musical numbers are all excellent, with special mention to Youíre Playing With The Big Boys Now, which also features a shift into a colour scheme and use of shadows which calls to mind the films of Lang or Murnau. Also, the comedic relief is actually funny-with special mention to Jeff Goldblum as Aaron, who balances comedy with genuine doubt in Moses, making him a far more well-rounded character. This balance of the sombre and the lighthearted make this a much better adaptation of Exodus than The Ten Commandments ever was.

BEST SCENE: Moses dreaming heís inside the paintings on the walls, and witnesses the murdering of the Hebrew children. The animation is fantastic, and the following scene where his father brushes off his concerns is both chilling and heartbreaking.




_____________________________

"We are not safe! A dark menace rises to the east! Duckies go quack! Cows go moo! I want ice cream. Verily, will you two hobbits join my quest?"