Rebel scum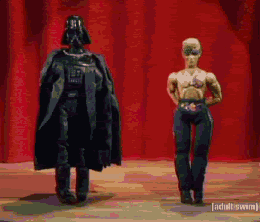 Posts: 3458
Joined: 2/1/2006

95-Beauty and the Beast


Disney, like any other studio, has proven itself to be perfectly capable of churning out crap film after crap film. Before Beauty and the Beast came out, theyíd had a grand total of one good animated film in the past decade (Basil the Great Mouse Detective) and no great ones since 1973ís Robin Hood. But by building on the formula from the pretty rubbish The Little Mermaid, they made one of animationís masterpieces.

Indeed, itís tempting to view the film as Disney sending up itself, to a certain extent. The all-American, badass, epically-chinned guy is also the primary antagonist, and the monster thatíd usually be wheeled out in the third act as some kind of minion is our romantic lead. The biggest change, though, is to have a heroine who isnít a princess, or royalty, or wealthy, but instead is the daughter of a slightly eccentric inventor who loves reading-which helps make her one of Disneyís most likable protagonist, and certainly the best female role model Disney had produced up to that point. Never in the film does Belle look out over some lovely vista wanting some pretty boy to come find her, sheís perfectly happy with her lot and her only desire is success for her papa. This only serves to make the central romance all the more affecting, as this is a girl who wasnít looking for love, who found it anyway.

That said, it does maintain some classic Disney values-a great support cast who provide comic relief (Beauty and the Beastís being perhaps Disneyís best), and memorable musical numbers, the standouts being the title song and ďGastonĒ-primarily because itís so wonderfully narcissistic. One other thing is pilfers from Disney tradition is great animation, with the ballroom scene being the best example, seamlessly blending hand-drawn animation with subtle CGI to beautiful effect. I love Ghibli and all, but THIS is animation at its zenith.

Not for nothing is this the only hand-drawn film to be nominated for Best Picture at the Oscars-this was Disney in fine form, drawing in a streak of classics that encompassed almost all of the 90s and came to a dead stop at the turn of the century (One of which is coming up much later).

BEST SCENE: The ballroom scene, as already mentioned, is fantastic, but Iím tempted to give this to the moment where Beast gives Belle the library. The sense of wonder and the subsequent number about how the Beast is rediscovering his humanity is genuinely wonderful, and all too often gets overshadowed by the rest of the film.




_____________________________

"We are not safe! A dark menace rises to the east! Duckies go quack! Cows go moo! I want ice cream. Verily, will you two hobbits join my quest?"