Rebel scum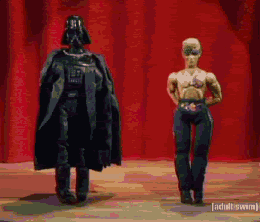 Posts: 3458
Joined: 2/1/2006

quote:

ORIGINAL: Nexus Wookie

But like you, if I had to choose between Zodiac and Se7en, i'm afraid i'll have to go for Se7en. I say this because as great a film Zodiac is, Se7en is on a whole different level. Its a film which shocked me, and I couldn't stop thinking about it. The ending was one of the biggest gut punches in cinema. The cinematography by Darius Khondji is absolutely superb. Conveying the mood of an (unnamed) city, filled with darkness and dread. Its like a medieval feeling, of hell, death and disease forwarded into a modern city. A sickness, which is underlying in the city. And Kevin Spacey gives a powerhouse performance of a monster born from this decay. All the actors are superb in this film, Spacey yes, but also Morgan Freeman, Brad Pitt, and Gyneth Paltrow. I feel Pitt delivers one of the best performances of his career in this film. And oh, did I mention Se7en has one of the coolest lines in moviedom;

''just 'cos the fuckers got a library card, doesn't mean he's Yoda''

Brilliant.

quote:

ORIGINAL: garvielloken

Hooray for the inclusion of Come and See. Boo! Hiss! for dropping Evil Dead 2.




Come and See could probably go up a few places in the future, it's got that position solely on the strength of my first viewing. And Evil Dead 2 only just made the 100 the first time round, it's still a cracking film but I couldn't justify keeping it in!



quote:

ORIGINAL: scarface666brooksy!!

Eternal Sunshine, Se7en, Memento and Sunrise cracked the Top 20.. I fully support this list



Thanks


_____________________________

"We are not safe! A dark menace rises to the east! Duckies go quack! Cows go moo! I want ice cream. Verily, will you two hobbits join my quest?"