Rebel scum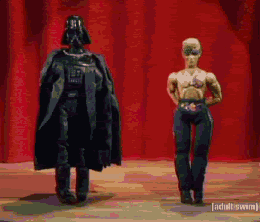 Posts: 3458
Joined: 2/1/2006

2-Aliens


I'm probably the only person ever to prefer Aliens to Alien, and I'm fully aware that for many, Alien is undeniably the best. The reason for this popular opinion, I think, is that there's only one creature, and it's treated more like a slasher than a sci-fi monster mash. However, I would argue that Aliens is just as much of a slasher film as the original was, and it's only because the most well-known bits are the brief bursts of action that Aliens has got a reputation as a balls-to-the-wall action flick.

For example, even though the alien food has been changed from weaponless space miners to the biggest badasses in the galaxy, the film contains just as much patience in building tension as the original did. Sure, on the way there the whole squad's laughing and joking, but the moment it becomes clear there's something wrong in the base the buddy-buddy humour dries up and is replaced by a cold, clinical professionalism. The scenes when they explore the base make it almost appear like these guys could actually win. The film takes its time with this, patiently observing the empty pulses of the motion trackers and the tactical examination of the base, hinting at the inevitable shitstorm that happened at the base, but focussing mainly on teasing the audience with all manner of dark corridors and ominous camera angles. Then, once it's built you up to have confidence in the marines, BOOM! An explosion of action as the aliens attack from nowhere, and not even two minutes later it's over, the marines are all but wiped out, and the survivors are trapped and terrified. A flawless buildup of tension, a sudden unexpected release, and a swift, brutal attack that forces all who survive to run-how does this in any way demean the xenomorphs?

That's just one example, but the entire film is a masterclass in building tension, then allowing for a brief, brutal release. There are, what, maybe four bits in the film that can be called anything like action sequences, and most of those are just massacres-this is not a big, dumb action movie. Someone sat down and thought about subtlety and pacing, and making the actual action mean something, instead of it just being guns firing and the aliens falling down.

It is this, coupled with perhaps the strongest female lead in any sci-fi movie, a great, endlessly quotable script, and a myriad of brilliant moments, which make Aliens my second-favourite film. Not that any of you will agree, you bastards.

BEST SCENE: The one detailed above, the sweep of the facility and the wiping out of most of the marines. Flawless cinema.



_____________________________

"We are not safe! A dark menace rises to the east! Duckies go quack! Cows go moo! I want ice cream. Verily, will you two hobbits join my quest?"