Rebel scum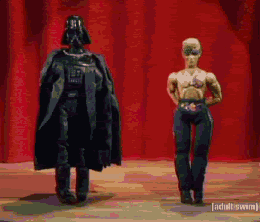 Posts: 3483
Joined: 2/1/2006

7-The Shining


I know not many people would have this as Kubrickís best, but even taking into account his stellar filmography, The Shining stands out for me as his best work. Maybe itís because the story heís adapting is my third-favourite Stephen King novel (1-Salemís Lot, 2-Wizard and Glass), and the changes he make tend to improve on the story, even if he did omit the hedge creatures. Maybe itís because it manages to be scary simply through showing long takes of an almost deserted hotel, only broken up by the sound of a ball hitting a wall, or a small bike trundling along the corridors, so when the bigger scares come, they come almost as a relief. But part of why I like the movie so much was reading Ebertís Great Movie essay on it. While Iím not going to quote it, essentially he pointed out how questionable reality is in the movie, how every character might be conjuring up unreliable versions of events, and how Dannyís power might be affecting his parents into paranoid fantasies. It was a fantastic reading which, in my opinion, makes the film a true masterpiece.

Sure, I could nitpick, I guess Shelly Duvall is kind of annoying, though considering how highly strung her character clearly is sheís acting perfectly in character by panicking, screaming and trying to escape. Even when her world is collapsing, sheís still sensible enough to grab a knife, barricade herself and Danny in the bathroom, and try to escape through the window-if it were a shoddier horror film sheíd have dropped the knife, made a mad run for it and hid under the bed or something. Also, I like Jack Nicholson in this, so sue me. Early on heís clearly a man barely in control of his rage, who shouldnít have the job, but he charms his way into getting it. Then we see at the hotel him becoming more and more unhinged, in very subtle ways. People tend to jump straight to him being crazy and complain heís OTT, but the film shows his progression to that insanity in a way that works just fine for me.

Overall, I know this wonít be to everyoneís taste, and I think a lot of people on here dislike it, but to me itís a great horror film, one that stays scary every watch.

BEST SCENE: Iíll take ďHereís Johnny!Ē as read and instead opt for the 237 scene with Jack. Creepy, strangely erotic, and with a hell of a punchline.



_____________________________

"We are not safe! A dark menace rises to the east! Duckies go quack! Cows go moo! I want ice cream. Verily, will you two hobbits join my quest?"