rawlinson




Posts: 44500
Joined: 13/6/2008
From: Timbuktu. Chinese or Fictional.

43.
Tomorrow I'll Wake Up and Scald Myself with Tea
(Jindrich Polak)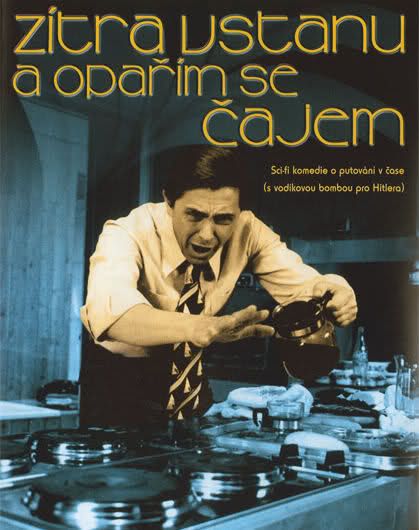 A group of Nazis has used anti-ageing pills to survive into the 1990s. The Universum company has created the possibility of time travel, offering it to tourists and school parties. They're under strict conditions, they can't leave the time machine and they have to strictly observe and not get involved. The Nazis have another plan. Led by Klaus Abard, he plans to land in 40s Germany and give Hitler the gift of a hydrogen bomb to help him win the war. They bribe the pilot, Karel, to let them get off the craft, but the morning of the trip he dies. Karel has a twin brother, Jan, also a pilot, who decides to assume his identity because he fancies his girlfriend. When Jan discovers the plan he tries to put things right with frequent trips in time, never quite managing to right his brother's wrong.

It's a shame that this rather bonkers little film is so little known. Its low profile in the UK (although it's fondly remembered by those who caught a rare early 80s BBC2 screening) probably hasn't helped. It's endlessly inventive, especially in little throwaway moments and it's the kind of clever and funny sci-fi mindbender that should go down a storm with Back to the Future fans. Throw in some excellent performances, especially from Petr Kostka as the twin brothers, and you have one of the great sci-fi comedies.