rick_7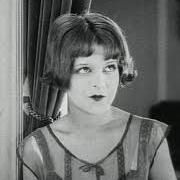 Posts: 6151
Joined: 30/9/2005
From: The internet

Not sure if yours was solicited, Olaf, but I thought I better do a bootleg, just to avoid Epidural Demagogue's tiresome rage.

FOLK ROGUE (BOOTLEG, 1964/5)


It Ain't Me Babe (w/Joan Baez), All I Really Want To Do, To Ramona, Ms Tambourine Man, Chimes Of Freedom, Backstreet's Back, Don't Think Twice, All I Really Want To Doe, Maggie's Farm, Like A Rolling Stone, They Call Me Muddy Waters, Phantom Engineer, Intro: We Want Bobby, Tombstone Blues, It Ain't Me Babe, It's All Over Now Baby Blue, I Loves You Porgy, Mrs Tambourine Man

Also Known As The Beige Album.

What Does The Title Mean? It's a misspelling of "Fuck rouge". Bob was a prominent anti-Communist and particularly hated the French ones.

What Is The Cover Art? A goat in sunglasses.

Critic Says Arnold Muhren from Village Voice called it "the greatest record I've never heard". He called Let It Bleed "Let It Blrrd", as his finger went on the wrong button of the typewriter, and described the Beatles' Sgt Pepper as "seminal, in the bad way".

Croaky Bob-O-Meter Three. He recommends lemon and honey, apparently it works a treat.

Joni Mitchell Hates Peter Yarrow. But don't we all.

Bob's Hair The word "wispy" is used all too readily in this crazy, mixed-up world of ours. And again here.

Interesting Fact I've Made Up Related To This Album This was the first time Bob "went electric", which is musical slang for plugging in his guitar so it got louder. Lulz.

Number Of References To Animals Eleven. He duets with a horse for three verses of It Ain't Me, Babe. Oh no, sorry, that's Joan Baez. Just the one reference, then, the bit in Phantom Engineer where he says Communists are "stya-yoopid, just like leetlee geenee peegs".

Top 3 Songs We Want Bobby (intro to electric set), I Loves You Porgy, Maggie's Farm



_____________________________

*Wendy Hiller fanboy*

Blog: DJANGO! DUMBO! DESPICABLE ME 2! Plus: other stuff.

"Nothin's really been right since Sam the Lion died."