Frank Castle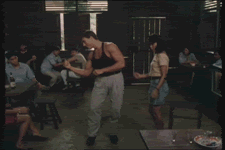 Posts: 2682
Joined: 14/10/2005
From: Parts Unknown

personally should be far away from the project after wolverine's raping of the character the damage has been done with his face plastered all over it.I want to forget that version exists unfortunatly that includes reynolds. If he loved the guy so much he should have walked off wolverine asap after reading the script.Im sure there are plenty of actors who can take over the role.



_____________________________

" guys its ok, he just wanted his machette back"!!