The Hooded Man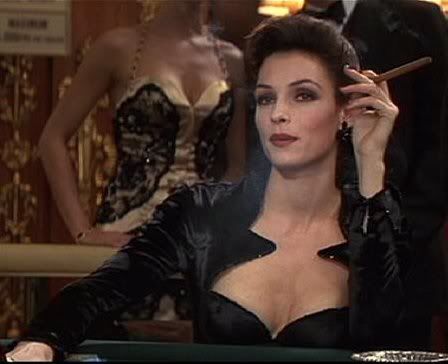 Posts: 2779
Joined: 12/7/2006

quote:

ORIGINAL: BOHEMIANBOB




quote:

ORIGINAL: Deviation



quote:

ORIGINAL: BOHEMIANBOB

This film has taken it's non-critical acclaim and stuck two fingers up at the critics who panned it and Stallone with its success.
It is a box office fact,so not some questionable fan bias.
The critics Dev didn't see it coming,and they are paid to see it coming.





I'm sorry, when did critics become the film's financial/economical experts (and critics didn't see the film winning)? When? That is certainly not their job.



quote:



Personally i'm glad this film caught them out amid all the teen film wankery that even critics seem to bow down to these days.
A good film for grown ups who themselves are sticking two fingers up at the critics.





Teen film wankery like Inception, United 93 and........wait, what teen wankery? Becuase Scott Pilgrim got acclaim then suddenly it is teen wankery?



quote:



Just on the being in touch with the cinema-going public Dev-this is the number one defence when questions of bias/impartiality are levelled at critics.And to be very clear,i'm talking about critics in general,not specifically Empire.





I see words, I think I know what they mean but I can't understand what you are trying to say.



quote:


Personally i'm glad this film caught them out amid all the teen film wankery that even critics seem to bow down to these days.
A good film for grown ups who themselves are sticking two fingers up at the critics.





Ah yes it is for grown ups, it is a clever complex drama that.....no wait, it just has a lot of violence and action and it is dumber than fuck, and thank God for it, and it is aimed squarely for who wants that and bless it. But please don't sell it like it something we have been missing for ages. We had Sin City, Predators, 300, Apocalypto, Johnny To's films and many other violent action flicks (all having decent amount of acclaim) and all did well.



quote:

I think it is absolutely bloody fantastic when a film like the Expendables literally batters the oppostion and the critics,who again,i think write some really unfair and irrelevant articles about Stallone and action films in general.



Yeah, action films get such bad press, well those considered rubbish.

Also, you must have missed the bit where The Expendables GOT FUCKING PRESS.

I can't imagine why The Expendables beating the competition is such a great. Great for it, but generic 80s film retread beating film with actual imagination and fun in it does not sound like a positive for me.




Jesus,Dev,you stay up late
Are you disagreeing with my points for the sake of it?
It IS a film critic's job to be aware of what is going on in the cinema fandom club.That is why Empire doesn't cover every page with articles on Goddard-nobody would buy it.Well maybe 10 people.
Popularity/commercial success/critical success are very relevant.It is why,ironically,massive coverage to films like Pilgrim doesn't bother me,my irk is about snooty condescending opinions about films like this-and i say it again,it is great to see a grown up film for grown ups doing well.
Inception and United 93??I don't know what you mean,they are great films and not "teen wankery",i never said that.Everyone knows there is a new type of bland banal tripe(my opinion) that seems to be popular with teens these days,like Twilight.It's off-topic to this,but the cartoons i grew up with had more depth.Good luck to those who like them.
As for the words you don't understand,when a film gets saturation coverage,it is justified by saying "it's what the fans want".
As for the films you mention,this is better than them(again my opinion).
Yes,it did get FUCKING PRESS.....BAD FUCKING PRESS...that is my point.
Ah,the bit at the end,now i see,another disgruntled Pilgrim fan.
You should have just said that at the start and saved all these post Dev





You hit the nail on the head Bob, Pilgrim fans can't avoid taking pointless pops at The Expendables, why can't people just go and enjoy films for what they are?
You would swear members of the forum here actually made Scott Pilgrim themselves.

< Message edited by The Hooded Man -- 19/8/2010 10:24:15 AM >

_____________________________

Counting the minutes until the over zealous mods lock this thread too.