King of Kafiristan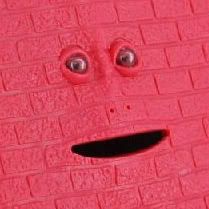 Posts: 883
Joined: 14/1/2012
From: the Blue Planet

I've been reading through much of the Bond series on my iPad, with the exception of continuation novel ZERO MINUS TEN, which I got from the library. The ereader experience has spoiled me, and I now find the ungainly heft of a regular book burdensome. The tactile experience and satisfaction that comes from owning nice books is indisputable, but as far as ease of reading goes, I definitely prefer not having to flip pages. I also find the ability to adjust the font depending on conditions and how tired my eyes are to be a great benefit. To that end, the iBooks APP has proven far superior to Amazon's Kindle APP, as IBooks offers the option to adjust the font size a point at a time. Kindle has but five preset font sizes, and the differences between them are so extreme that it leads to a situation where one is too big, but the next too small - at least in my experience on the iPad.

Additionally, I enjoy the way the iBooks APP presents the eBook as if it were a paper tome, with binding and "pages". It's a subtle effect, but somehow it really helps with readability, especially when viewing two "pages" side by side in landscape, having the shading in the center helps your eyes differentiate between the two more easily than in the Kindle APP, where all you get are two identical tiles of text

(I initially posted my thoughts on eReaders in the wrong thread, reposting here)



_____________________________

I shall not waste my days trying to prolong them. I shall use my time.