Dantes Inferno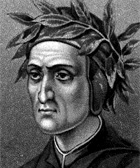 Posts: 5886
Joined: 27/10/2007
From: Norway

Played by

: James Gandolfini

Appears in

:

The Sopranos

(1999-2007)


Why was The Sopranos so revered, really? Well, there are a lot of reasons, but the one I always find to be the one that explains it best without too many complications, is this one: after The Sopranos, television shows finally became better than movies. It's as simple as that. Now, what we saw in the show wasn't necessarily anything that movies hadn't showed before (there was a reason David Chase called Goodfellas his "Koran"), but there was a minor, yet extremely significant difference between the two mediums that meant that the show at it highest reached potential simply had to be better than any movie at its own highest reached potential: TV shows have always had far greater space to tell their stories. When comparing the opportunities of the two mediums, especially after HBO gave show creators free reign to portray anything they wanted, how can the best movie ever be better than the best TV show?

Of course, having a big rod doesn't make it guaranteed that'll you'll catch a fish. There are a lot of factors that need to be considered before creating a masterpiece, and a lot of people will have to have to give their best work. In The Sopranos, there were a lot of talented people involved, and few were as talented as James Gandolfini, who did the opposite of George Clooney, as he went from doing bit parts in movies to getting his own starring role in a TV show. Some years ago, that might have seemed like an absurd direction to take, but in retrospect, it is pretty clear he did the right thing. For can you honestly imagine the show without him? How good would it really have been if the rumors were true and Steven Van Zandt had accepted the alleged offer he got to play Tony Soprano?

To me, the standout moment that signaled why Gandolfini was the correct choice to play the part came very, very early, more specifically in the first episode: Tony is laying in bed. He is wearing his wife-beater. He is overweight, and not particularly handsome, at least not in the way teen magazines define "handsome". At this moment, he could be a lot of people, but a criminal is a very likely, and ultimately, a correct guess. While he is later revealed to be quite high-ranking in his organization's hierarchal system, he looks like could be an out-of-luck and recently released jailbird. Now imagine if someone more traditional-looking had been cast as Tony. How effective would that little moment be? Would you watch the show if Matthew McConaughey had been staring at us from his bed? Would it have been The Sopranos then?

Throughout the 80-something hours spent in the company of the show, Gandolfini was never anyone but Tony Soprano. He ran the marathon without a drop of sweat, and stayed the course without ever breaking character. Like Robert De Niro and the many roles he played, he was not afraid to show Tony's bad sides, and boy, were there many bad sides to Tony. Tony may have gotten the gig as New Jersey's mob boss because he was the smartest person in his crew, but considering the low intelligence of his underlings, that is not an accomplishment to be framed and hanged up on the wall. He was bigoted, racist, and wouldn't accept a valuable lesson if it was wrapped up in silk. He longed for the days of Gary Cooper ("the strong, silent type"), but complained more in his therapy sessions than a collective group of Microsoft customers. He was not sympathetic, but thanks to James Gandolfini, he was always very compelling to watch.



_____________________________

President of The Wire fan club. PM me to join.