Dantes Inferno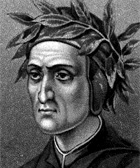 Posts: 5886
Joined: 27/10/2007
From: Norway

Played by

: Adewale Akinnuoye-Agbaje

Appears in

:

Oz

(1997-2003)


The sole inclusion of a performance from Oz could easily have gone to a lot of people, including Lee Tergesen as alcoholic attorney turned accidental murderer Tobias Beecher, J.K. Simmons as Aryan Brotherhood leader Vernon Schillinger, Eamonn Walker as the Muslim leader Kareem Said, or Harold Perrineau, Jr. as the show's narrator, Augustus Hill. All of them will, however, have to make due with honorable mentions, because if there was one performance that was more memorable than all of the others, it was Adewale Akinnuoye-Agbaje as Simon Adebisi, the brutal inmate whose ruthlessness seemed to have no limits. He was dangerous, unpredictable, and not to be trifled with.

Serving life sentence without the possibility for parole for beheading an undercover cop with a machete, Adebisi was one of the few characters on the show who truly acted on his own. Many of his fellow inmates stuck close to their cultural peers, but Adebisi never did this unless it gained him, and even then, you couldn't really be sure he was your ally (if it hadn't been for his raging drug addiction, he would have truly been his own master, and the prison's most feared inmate). Like so many prisoners serving a life sentence, he had nothing to lose, and he truly showed it.

As played by Adewale Akinnuoye-Agbaje, the African-born Adebisi was not only different from his fellow black inmates (who all were born in America), but also from everyone else, period. Akinnuoye-Agbaje downplayed the seriousness that his acting peers stuck to, and gave his character a somewhat comic edge, as if Adebisi had not only accepted his fate, but was able to laugh back at it. For example, when he got in a conflict with Italian mafioso Peter Schibetta, he never revealed any hint that he felt threatened by the situation, but seemed like he looked forward to the inevitable showdown between the two of them, as if it was... a tango. After all, what other reaction should he have? Being Adebisi, he knew he would be the one leading the dance.



_____________________________

President of The Wire fan club. PM me to join.