Dantes Inferno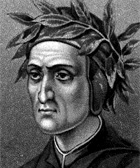 Posts: 5886
Joined: 27/10/2007
From: Norway

Haven't I urged you to check out the latter for a long time?


Played by

: Linda Cardellini

Appears in

:

Freaks and Geeks

(1999-2000)


Come to think of, it's no wonder high school is so widely portrayed in movies and, especially, television. I mean, what creative person would balk at the chance to do an ensemble piece about an environment we are all too familiar with? High school is a place of many emotions, and for all the books and research that has been done with it, it is also still a place that rooted in a firmly hierarchical system where status is not measured by talent or intelligence, but good looks. Since television is a medium fueled by cash and not creativity (pre-HBO, anyway), shows about high schools have largely mirrored what most people apparently want to see: good-looking people. How ironic; even when you grow up, you can't catch a break if you're not blessed with a pretty face.

Luckily, there were two men, Paul Feig and Judd Apatow, who knew that there were people out there who had better things to do than care about the luxury problems of wealthy/pretty people, and thus created Freaks and Geeks, a superb show about a group of misfits who lived by the fringes of high school's inner circle. Unfortunately, the show didn't last longer than a single season. Actually, its first season wasn't even finished, as the show was canceled after only 12 of 18 episodes had aired (the final episodes were finally shown a long while later because of demands on the internet). Funny, everything they said about money ruining the world was true.

Now, let's focus on the show itself instead. Its main character was Lindsay Weir, an intelligent "mathlete" who found temptation in the "live life while you're young" philosophy of her school's slackers, and ultimately abandoned her normal friends for thse so-called "freaks". As Lindsay, Linda Cardellini gave a performance that not only convinced us she really was a high schooler (she was 25 when filming), but also impressed us in the way she managed to find true depth in the role. Trying to fit into high school with badly dealt cards may be hard, but it's even harder when you're not sure what cards you're dealt. Lindsay was often torn about her identity, even returning to her "good ways" in one episode. Cardellini beautifully captured her character's inner struggle with ease, often portraying it without the need of words.

In many ways, Lindsay was like the show she lead. Brilliant, worth getting to know, but still an outcast because she wouldn't play by the hierarchical rules of her environment. Just as the show got a small, but dedicated cult audience, Lindsay were given a small, but trusting group of friends. Just as the show had substance but no popularity, Lindsay had intelligence but no status. It might not be fair, but at least it makes for good television. Canceled television it might be, but does it really matter? High school ends too, but we still have our memories of it, and while Freaks and Geeks might not air anymore, it is still possible to watch it. As you should.



_____________________________

President of The Wire fan club. PM me to join.