Goodfella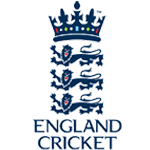 Posts: 17784
Joined: 30/9/2005
From: North Devon

quote:

ORIGINAL: horribleives

Just watching Good Morning Britain. That Esther McVey's a right lying twat. Luckily the lovely Susanna was on hand to gently shut her up.



Was this regarding the government's new 'Help To Work' programme measures? I hope she got a good, harsh dose of reality and humility on national television, and I hope the same for those who support these draconic, generalizing and unhelpful plans.

The Work Programme and Workfare as far as I can tell, have failed. The most recent statistics I saw placed Workfare as only having actually achieved getting just over 12.5% of it's clients into a paid job, and of those percentage only 7% of them actually end up getting a paid job where they were placed on their Workfare programme. I have been unemployed in the past two years, through no fault of my own not that that should matter, and had to attend the Jobcentre for the rigmour of using their 'services' and signing on. I can tell you that if you haven't done it under this government then consider yourself very lucky, it's a horrible experience and just the language used clearly demonstrates that the jobcentre and the government's current benefits regulation is more about trying to make as many cracks appear as possible where they can reduce, or all together, stop people's benefits. The new help to work programme is going to include such 'activities' as restoring public gardens and war memorials, that sounds eerily close to enfrorced community service doesn't it? Fortunately I don't have to go through this anymore and never reached the work programme stage, but you are left feeling like a criminal for being unemployed to start with, and something's really not right with that.

There will always be claimants who are disinterested, disengaged or too plain lazy to want to work. A benefits system will always offer an escape route but for every one person there that can abuse it, it will help six worthy others, whether they are a genuine work-seeking claimant who has paid tax previously and now needs a small amount of financial support, or a family who need one adult member to register as a full-time carer for a child with muscular dystrophy, or a young family where child tax credits are needed in support. It helps more people than it gets flamed for, but that seems to have been forgotten by many of late thanks to this government's anti-benefits campaign in which it has swept the unemployed and needy masses together and labelled most of them as disingenuous at best, damn right liars at worst. Television programmes like 'Benefits Street' (which was a fix by the way, a family friend is the head at a local nursery) and 'How To Get A Council House' have only further dumbed down the general public's thinking on this matter. I've always maintained that the Tory campaign slogan - For The Hard Working People of Britain - isn't so much about appealing to those who feel they meet that criteria. It's about sending a message about what they consider to be the rest, that if you haven't or can't currently hold a job that's 38-40 hours a week, regardless of the reason, then you're not "hard-working" and that alone is so prehistoric and proposterous it infuriates me every-time I see it. The clue is in the word 'work', not everybody can work, whether we're talking short-term or long-term. So are we making them second and third-class citizens now?

I don't disagree at all with a system being put in place to get long-term unemployed, those who can work, back into jobs, and I have no problem with regulations and sanctions being taken against those not meeting the criteria for their benefits but these have to be realistic and practical, and done with the claimant in mind, as that's the only way you get a high success rate. The Work Programme now enforces itself on all claimants after one year, which was only introduced last year and is another step in the Tory's measures against benefits. A year might seem a long time if you live in busy, bustling and growing Manchester where jobs may pop up more regularly (although there zero-hour contract jobs so don't ever expect to be able to sign a long-term lease on a property, go on holiday, buy a new car, take out a mobile phone contract etc. etc. etc. because you can't afford the risk) but come down somewhere like here. We have a lot of people who have been unemployed for more than a year, I know two personally and they want to work, there just aren't the jobs. They lost their previous jobs in similar circumstances to me (businesses closed) and are now having their anchor pulled away from them, the Work Programme offers them very little as prior to Workfare it's a national scheme with no practical local awareness. Workfare is the most contradictory idea of the lot. Let's pay small businesses money to take on the unemployed under the false guise these people might be able to get a job for £6.90 an hour after they've worked there for two years for free (and don't anybody dare tell me they work for their JSA, that's a benefit for the unemployed, and a small one at that). Does anybody really think that a company like Poundland aren't just happy to sit and take on these claimants in a majority, offer one or two a job from time to time, and then just keep the rest on until their workfare programme expires? I've seen the list of workfare programme providers locally to me and they are exactly the type of companies I expected them to be, they will have no problem using people. The amount of UK companies in 2013 who have pulled out of Workfare due to their general concerns of it's usuage greatly outweighs the number who apply to use it, there is a waiting list for claimants not because there are so many 'lazy dossers' waiting to be put on it, but rather because the companies who want in are on a very small list themselves.

I don't want to sound like I'm just ranting and knocking back every idea either, I have some of my own. I think for starters the Jobcentre and Universal Jobmatch in particular need a complete overhaul, I don't think the government should sell out people's futures to the highest job agency bidder either, I think the best one should be picked. I think there should be more involvement with the public sector like the NHS for example, who are crying out for staff. I think those long-term unemployed should be helped, rather than hindered, confidence I suspect is the one of the biggest issues with those who do actually want to work but are so out of touch and so far behind the rest of the country that they may not even properly know how to fill out an application form, much less attend an interview. Labour have already claimed figures of one in ten claimants don't have basic literacy skills. What about those suffering from medical conditions such as autism or asperger's syndrome which I don't doubt effects a job-searching process. And, yes, those who don't do what they're supposed to do and are so blatently disregarding about it should be sanctioned, but it should also be remembered if they have families, and especially young children, they can be sanctioned too. Is it their fault? Should they be punished? It's a really tricky system to negotiate, and the current government's right-wing approach to that creases me up. Perhaps the most ironic thing is that in 2013 the number of DWP jobs lost meant the sector couldn't keep up with workload related to the government's benefits changes. They couldn't get the schemes to get unemployed back into work at a fast rate because the people tasked with setting them up were being made unemployed themselves. Says it all.

The overriding point here has to be made too - there needs to be more jobs, and long-term jobs too. The government claims they've cut unemployment, I don't think they have, I think they have cut more JSA claimants and in the process massaged the figures and I think the few private sector jobs they've created are, as I mentioned, zero-hour contract jobs and only available in certain areas of the UK. Businesses are closing down here, not extending. Sure you could tell an unemployed person to move, but putting aside the dictatorial attitude of that kind of statement, on what capital exactly do they do it assuming they are probably quite poor? It's a vicious situation that's got no better and all that's happening now is the government are trying to cost-cut the support network the same way they've been cost-cutting education. There's nothing more too it than that, it's not about getting unemployed people back into work, it's about cutting how much they cost whilst they're unemployed.

< Message edited by Goodfella -- 28/4/2014 4:12:52 PM >

_____________________________

"It is the Shawshank Redemption! Just with more tunneling through shit and less fucking redemption."

If you can quote the rules, then you can obey them.