Goodfella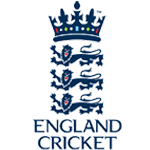 Posts: 17771
Joined: 30/9/2005
From: North Devon

quote:

ORIGINAL: superdan




quote:

ORIGINAL: Goodfella
There are some UKIP stances I agree with (and just for the record not all of the immigration policies as I know this is going to be treated as controversial, although I do have some views on the EU immigrants benefits system) but it's Farage and some of his party's views on education, and other key public sector areas, that will never get me ticking a box next to his name at a general election, or any other, for that matter.




Their views on education, plus:

Same rate of tax for shelfstackers and millionaires alike
Cut employers NI, to be paid for by slashing welfare and raising VAT
Cutting public spending to 1997 levels at an estimated cost of 2 million jobs whilst simultaneously doubling defence equipment budget and increasing overall defence budget by 40%
Asylum seekers to be held in 'secure units'; Illegal immigrants to be deported regardless of circumstances
Scrapping Human Rights Act
Scrapping Crown Prosecution Service
Hospitals and doctors surgeries to be franchised to private companies
Support coal; oppose wind
Ban schools from showing An Inconvenient Truth

They are fucking barmy, and because they are good at playing on peoples paranoia about immigration tekking ur jerbs and the EU red-taping you all day they are dangerous as well. Plus Farage is a smug rabble-rousing prick with von Greenback eyes.






Oh yes, without a doubt, perhaps their most sensible policy of all is the one on EU immigrants benefits, because the rest of their policies, or the majority of them that I have read up on, and I didn't know that one about An Inconvenient Truth so that brightened up my evening very much thank you!!
I mean, are they just ill-informed, or completely nuts, because my mum's a schoolteacher of almost 20 years and a qualified headteacher and she's never heard of any school showing An Inconvenient Truth anyway!!

Farage has all the movements and yammer of a fake, a liar and a manipulative back-tracker, ultimately some of the policies still stink of his Conservatism as well so you can't really get much worse than him as a leader to be honest, maybe Nick Griffin I suppose.



_____________________________

"It is the Shawshank Redemption! Just with more tunneling through shit and less fucking redemption."

If you can quote the rules, then you can obey them.