Goodfella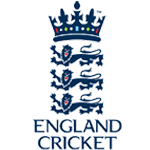 Posts: 17789
Joined: 30/9/2005
From: North Devon

quote:

I'd agree with the first part, I think its easy to see it as a cynical ploy to play with stats, but I also think something needs to be done with those who have been long term unemployed (sometimes even 2nd generation) and now see it almost as a career choice.
The problem is with all back to work schemes they target the easy wins first, because if immediate results aren't seen the opposition are straight onto the attack condemning the policy entirely, what ever the merits maybe.


Oh I agree, I'm referring more directly to the graduate-related schemes and work plans, however I draw you to my earlier point that with the closure of major high street businesses that, let's face it, are a streamline provider of minimum wage jobs for the unskilled worker (who are 7 times out of 10 the long-term unemployed I believe you are referring too), due our economy problems, trying to have a serious discussion about this at this stage seems somewhat avoiding of the true facts, that, where exactly are these jobs going to come from?

Yes, your right though, easy wins will ultimately be with people who want to work. And if we're completely honest a large portion of the long-term unemployed (and I'm not saying all of them because in no way is it) don't want to work, often don't lead lifestyles that lend towards being a decent prospect for an employment and at the risk of sounding like a broken record, would much rather just sit at home and claim benefits, at let's be frank, despise some of the supposed benefit restrictions it still looks remarkably easy from some of the paperwork I have seen to claim.


quote:

Without getting totally OT, I don't necessarily agree that all university students made the choice to attend based on getting a job.
I still honestly believe that many saw it as a social choice to go, hence why so many graduates now are struggling to find work seemingly having degrees in areas where there is/was little employment prospects.


Oh of course not, I went to uni with several of them. There for the loans and grants and the inevitable social life that comes with it at university, in fact I'll stick my neck out here and say that I didn't get any grants (everything I received I have to pay back) and I found in my own personal experience that more of those with the grants seemed less committed to their courses than those who had limited funds from the government, for example, in my case I had to take full-time jobs whilst studying as it was the only way I could afford to live in London. I'm not saying that it's the case everywhere, but in my personal experience it certainly was.

But like I said I'm searching for work currently, related to both my degree and my other qualifications, and having little to no success and didn't fit that category, and I'm not the only one I know of. I've been unemployed for seven weeks now and that's the longest since I was 14, and I turned 26 last Friday.



_____________________________

"It is the Shawshank Redemption! Just with more tunneling through shit and less fucking redemption."

If you can quote the rules, then you can obey them.