Goodfella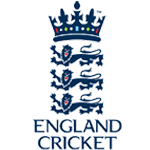 Posts: 17787
Joined: 30/9/2005
From: North Devon

Norman Lamb is another one.

http://www.bbc.co.uk/news/health-21430956

This will come as no great surprise to anyone who works within the home care industry, or knows someone who does as in my case. Two of my best friends are home carers and all this report does is vocalize what they have been telling their families and friends for months. Both of them had very poor and limited training, within six weeks of actually going full time on the job themselves, one of them was training another carer! The training they received was basically a week-long course in which they spent most of their time in a local community centre filling out multiple question tests and watching 1980s videotapes. For the first two weeks on the job they shadowed another carer (like I point out above that in some cases that carer hadn't been in the job long themselves!) and then they were set out on their own, regardless of whether they felt comfortable with this. The management is poor and uninformative, I'll give you an example, one of my friends last year had a new client added to her schedule, she arrived at this client's house on the first scheduled date and at the right time only to find that the client had passed away the previous week, she was informed by the son who was clearing her house at the time. He had informed her employers 11 days previously, no-one had informed her, as you can imagine this was incredibly awkward and embarrassing for her, as well as I imagine, quite unsettling for the son of the late client in question, luckily he was understanding and realized it was the company's mistake, when my friend pursued this with her manager she was pretty much told to suck it up. Both are often left to do things with their clients, like changing colostomy bags, that they don't feel comfortable with and have received little to no training on. Some of the clients understandably suffer from mentally debilitating illnesses and they are given no training to help with this, nor with their families, some of these clients live with husbands or wives who are unable to take care of them and in some cases these relations have problems themselves, another example, this company recently removed a client from their books because her husband had been sexually harassing several of the carers, including one of my friends. About the only decent thing they have actually done, although they didn't report it to the relevant social services or other authorities who could get the right help for this family in question, who still need caring assistance despite the obvious problems with the husband. Instead much like the carers were when the first four reports of problems were ignored, they are left out in the cold. The carers were also advised not to report the problems themselves, "the company would deal with it."

They are paid a pittance and those that drive are given the ridiculous amount of 21-30p a mile. They often work split shifts that start as early as 5.30am in the morning due to traveling distance and can finish as late as 11.30pm at night. They can work up to 14-hour days which last time I checked is against the law but that's nothing new, Trade Union law is a joke in this country, it's not worth the paper it's written on if the government chooses not to track and enforce it, and with Maggie's boys in control there's no great surprise there is there? Also their schedules are customized to their "contracts" so they get a certain amount of hours a week pending whether they are full or part-time, however when some of their clients are away, often in hospital which given these are elderly clients is a regular occurence, their appointments are still included on their schedule as official hours of work although they don't go and see the clients and are not paid for the time they would have, something else I don't understand, surely a law is being broken there?

Those are just some of the personal experiences of my friends, I could go on, the list is very long! Both of them are more experienced having done the job previously and whilst they are both frequently seeking employment with other, better companies in the same industry, with families to support and homes and bills to pay for and in this low-employment market and with the current and future state of economy, neither are in a position to quit their jobs, even on principle, and actually both of them do enjoy the aspects of being a care-worker, for lack of a better choice of words, wiping bums and cleaning up bodily fluids requires a lot of patience and a lot of dedication for the more positive and rewarding aspects of the job. Basically, you wouldn't do that if you weren't getting something out of it other than just the money. You can stack shelves at my two local Tescos' for about the same pay and even in this job market they are usually looking to take people on.

I fully appreciate that there are 'bad' carers out there, as there are in any category of employment that offers a direct service to the general public but Lamb's line of questioning, especially in regards to the punctuality of carers, stunk of the usual Conservatism of blaming the small person and bailing out the businessman. At least Baroness Blake noted that it was the set-up of these companies that often can be linked to the main cause of problems. Age UK as well stating "neglectful care" jumped the gun nicely, I'll be anticipating the Panorama documentary that will have reactionary types tarring every carer with the same brush and encouraging everyone to put webcams up in their elderly mother's bedroom. The report's main concern was on the scheduling of carers and rushed visits and punctuality, often not the carer's fault and I think the main attention needs to be focused on the companies and the way they are run and the aggression towards maximum profit over quality of service.



_____________________________

"It is the Shawshank Redemption! Just with more tunneling through shit and less fucking redemption."

If you can quote the rules, then you can obey them.