Cool Breeze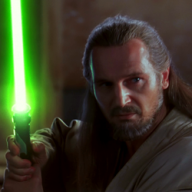 Posts: 2162
Joined: 9/11/2011
From: The Internet

quote:

ORIGINAL: Dpp1978



quote:

ORIGINAL: Cool Breeze

We need more reviewers to be vocal about how 3D is ruining films.Empire itself should be more critical of the format.I seem to remember that they complained in their Prince Of Persia reviiew that the film was NOT in 3D for fucks sake!

As if that would have made a poor script and acting any better!




That is, as you have stated in a subsequent post just, your opinion. And you have stated it so frequently as to leave very little doubt what that opinion is.

A reviewer's commentary on as film is, similarly, their opinion. If they hate 3D, as you do, they will say so: as the, arguably, most high-profile critic in the UK (and nominal muse for this thread) does on a regular basis.

If the reviewer honestly believed Prince of Persia would have been better in 3D it is their right, if not their duty, to say so. You say they should be more critical, but your tone seems to imply that in doing so they would come to some realisation that they were wrong about 3D and, by way of that, you were right. It is entirely reasonable to look at 3D critically and enjoy it. I have a very critical eye (I over-analyse everything, often to my detriment) but I still like 3D.

Just because someone sees value in something widely regarded as dross does not imply the lack of critical thought. Even if it is a minority opinion (and I am in no way convinced there is any sort of consensus that 3D is bad) it has value. You can simply disagree with it: as I disagree with yours.




quote:

ORIGINAL: Cool Breeze



quote:

ORIGINAL: NCC1701A


No it's not ruining films at all it's only that YOU don't like 3D. Name me three films where 3D ruined them.




John Carter....3D made an already dull movie look even duller and the characters looked like cardboard cut outs.

Dredd....now i absolutley love this film but i was annoyed that there was no regular screening option available to me when it came out.Like all other 3D films, it dimmed the colour so much that i think i had a bloodshot eye after the screening.I enjoyed it much much more when i rewatched it on dvd ( The blu ray version looks absoutley terrible ).

Avatar.Looks a lot better on regular blu ray than 3d.I enjoyed it in the cinema, but apart from a few scenes where things like leaves in the trees stuck out, it didnt add anything at all but a dimmer picture to the experience.



All of these comments are fair enough.

Much of your criticism seems to be aimed at the dimming effect passive 3D can have on the image. That is a limitation of the projector in the cinema: not the format itself. It is entirely possible for a 3D film to be as bright and vivid as a 2D film, but it requires pumping more light out of the projector: which is more expensive for the cinema as it consumes more power and shortens the lamp's life. At home you can raise the brightness of your screen and mitigate this.



quote:

Bottom line is 3D is cheap gimmick by studios to make cinema trips even more expensive than what they are to gullible customers.What also alarms me is that certain pro 3D crowd like DK rating a film with a '' Who cares that the film is terrible, LOOK AT THE 3D! '' mentality.



That statement is vaguely elitist and somewhat offensive. The inverse would be to attack the film snob who will sit through hours of tedious drivel from some director, beloved of the art-house set, and will then harp on about its artistic resonances and other such borderline pretentious wankery.

If my statement raises certain posters' hackles, that was its purpose. I mean no offence and it was meant merely to illustrate my point. Just because certain films are seen as less artistically significant there seems to be the tacit implication from certain persons that those who enjoy them are somehow less culturally aware or, perhaps, dare I say, less intelligent.

But then again it is nothing new. There are those who make the same comments about the use of CG and the fans of those movies which use it (as a poster with a Qui-Gon Jinn avatar, I dare say you've been on the other side of that argument). Before CG there were those who criticised special effects in general and the detrimental effect on cinema as an artform. Or the wide-screen, or colour cinematography, or synchronised sound, or still photography and so on and so forth.

You can take it back as far as you like. I'm sure in the deep recesses of time there was a caveman who sat in judgement over his fellow cave-person's cave art for using pigment to make his mark rather than just scratching into the rock-face with a stone: in other words for attempting to advance the medium.

All these things, up to and including 3D, are just tools to enable the artist to express themself. They can all be used to good effect or to ill. As a fan of 3D I happily admit it is occasionally used to marginal, or even detrimental, effect. But then again so is the paint brush.



quote:

Just my opinion though.If people want to spend their hard earned cash on such nonsense thats up to them.




Again that is fair enough. I'd be here all year if I were to start listing all the things I consider nonsense that people buy by the skip-load. But as it doesn't impact on me, in any way whatsoever, why bother?

In any case I'd rather read one of Donovan's positive posts than one which is nothing but bitter criticism. The internet is filled with people bitching and moaning about all and sundry and to find someone who is actually enthusiastic about something is always a pleasant surprise. Perhaps it is because I am an arch critic, with a tendency to see the negative, and I enjoy the contrast. I sometimes find his preferences baffling (Torque: really?) but admire him for putting them out there at the risk of ridicule from those of more high-brow taste. You don't have to de-value an opinion to disagree with it.




Fair enough Dpp1978.I applaud you for taking the time to write such a long and obviously well thought out post to offer your side of the discussion.



_____________________________

'' Iv played Oskar Schindler, Michael Collins, Rob Roy Mcgregor, even ZEUS for gods sake! No one is going to believe me to be a green grocer! ''