Cool Breeze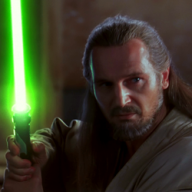 Posts: 2162
Joined: 9/11/2011
From: The Internet

quote:

ORIGINAL: DONOVAN KURTWOOD




quote:

ORIGINAL: Cool Breeze

Mark Kermode on the status of 3D and it being forced on Guillermo Del Toros Pacific Rim...http://youtu.be/Rod-3IeVYfw




Cool Breeze Guillermo Del Toro admits to changing his mind about Pacific Rim being in 3D:

"What happened was, in the weeks and months following Comic-Con, what I asked from the studio was to agree to four points that I wanted to do," he says. "The more the ILM shots arrived, the more I realized that there were only a few shots that would miniaturize. I asked the studio, number one, that we would not hyper-stereo-lize the thing. That we would not force 3D on the beauty shots. That we would keep the giant dimensions. They agreed. Number two, they agreed to something very unusual. Normally a conversion takes a few weeks. I asked to start it immediately so we could take the full 40 weeks to do the conversion. As an example, TITANIC took about 50 weeks to convert. The final thing that I asked that they agreed to, which was amazing, was that I asked them to give me an extra budget, which is considerable, to actually have ILM composite the shots that are CG native 3D. We're not giving elements. ILM is giving the composite in 3D from the get-go. That's a huge, huge element. Now I'm going to be involved in supervising it. What can I tell you? I changed my mind. I'm not running for office. I can do a Romney."

http://www.aintitcool.com/node/58594

If it means that he gets some extra money for certain shots in the movie, then that's a good thing. Give n take etc. I hope of course that audiences get a decent choice as to whether they watch it in 3D though.



In other words DK , he has likely been ''encouraged '' by the studios to say that 3D is wonderful in order to avoid bad publicity and play ball with the studio execs.

He obviously doesnt have the clout that Chris Nolan has to tell them to fuck off with their 3D.If he wanted it in 3D he would have shot in 3D.



_____________________________

'' Iv played Oskar Schindler, Michael Collins, Rob Roy Mcgregor, even ZEUS for gods sake! No one is going to believe me to be a green grocer! ''