King of Kafiristan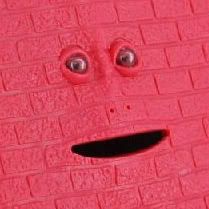 Posts: 883
Joined: 14/1/2012
From: the Blue Planet

quote:

ORIGINAL: adambatman82

The complete transcript of the Foxconn retraction is online.

http://podcast.thisamericanlife.org/special/TAL_460_Retraction_Transcript.pdf

It's a lengthy read but a good one too. Many of the things that are associated with Apple and Foxconn, such as armed security guards were simply made up by the guy. Its a shame, because the real issues within the system and the situation are now being overshadowed by the scandal-mongering of a guy with nothing more than an anti-Apple agenda.



I ask myself what can account for this concerted effort to tear down APPLE and all it stands for. Why people lie and froth at the mouth with fantastic scenarios packed with armed guards and Foxconn torture camps. I can only think that there are people who are deeply insecure that the technology they are best able to use, most familiar with, the PC, is in fact second rate and no longer recognized as the best system for computing. They are insecure that the so called 'hip' crowd loves APPLE, and they are on the outside looking in as the computer industry undergoes it's most profound revolution since silicon replaced punch cards.

That, and the fact that the enemies of Steve Jobs are multi billion dollar corporations, corporations unable to compete on a level playing field, unable to out design, to out cool Apple. So, in their desperation, they play dirty politics hoping to dupe the public in a frantic bid to sell their shoddy, undercooked wares.

I look at this outright attack perpetrated against APPLE, and I can only paraphrase Charlie Young's quote from the WEST WING: when they come after you, you know you must be doing something right.

EDIT: RE: "Mike Daisey" (alias?): just whose man is he? Where does his money come from? Just who may have assisted in the financing of this smear campaign? He titled his propaganda "The Agony and the Ecstasy of Steve Jobs", and performed it while Mr Jobs was in literal agony, riddled with cancer. As Jobs body fought the tumors, Daisey was telling everyone who would listen that Apple had poisoned dozens of people, when in fact these poison victims didn't exist at all. What sort of man dedicates himself to such an enterprise? A man without character, class or conscience - capable of any manner of duplicity. Let's hope that top people are looking with a keen and focused eye into this chiseler's record at this very moment.

It's quite telling that he states he embarked on his vendetta of lies only after media coverage of an isolated series of worker suicides at a single FOXCONN campus* began to die down. Curious timing, that. Where I come from that sort of curious is known as suspicious.

*easily explained by a frequent and well known phenomena where one suicide can spark more within a community - that, and the fact these people lived in China

< Message edited by King of Kafiristan -- 17/3/2012 1:16:06 AM >

_____________________________

I shall not waste my days trying to prolong them. I shall use my time.