rick_7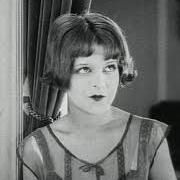 Posts: 6151
Joined: 30/9/2005
From: The internet

The Godfather and Caggers on fire


Houseboat (Melville Shavelson, 1958) - Romantic comedies with kids attached rarely get it spot on. As a rule, they're too fraught, a tad preachy and with a dearth of genuine laughs. Though there's One Fine Day and Listen, Darling, products of the genre tend to turn out more like Please Don't Eat the Daisies. But despite boasting fraughtness, preachiness and only a smattering of giggles, Houseboat succeeds on the strength of its sheer charm. Cary Grant is an estranged father-of-three who returns from Government business abroad after his ex-wife's death and finds his children don't want to know him. Enter fiery Sophia Loren, a prospective governess who can't cook and can't sew, but might just be able to bring the family back together - so long as she doesn't fall for her charges' father. It's flabby and sentimental, but that meandering and manipulation is part of its charm, and though there are obvious story flaws - like Martha Hyer (the other woman) turning into a scumbag for no reason other than dramatic convenience - the leads are effortlessly likeable, the setting is pleasant and there's a showboating supporting part from Harry Guardino as a handyman with two roving eyes. John Litel, who played Carson Drew in Warner's Nancy Drew series, appears briefly. Loren sings Bing! Bang! Bong! a hatful of times. (3)

***




One, Two, Three (Billy Wilder, 1961) is a lightning-paced Cold War comedy from writer-director Billy Wilder. In Ninotchka he flirted with the more palatable aspects of communism, whilst embracing capitalist Paris. Here he's had it with the Bolshies entirely, siding with Coca Cola's man in west Berlin (James Cagney) as the executive tour-de-force schemes relentlessly to land a top job in London, despite the fact the boss's daughter left in his care is now up the duff by a shouty communist (Horst Buchholz). Playing like an update of those glorious pre-Code Lee Tracy vehicles - most obviously Clear All Wires! - it's an uproarious, often startlingly inventive comedy, with rat-a-tat dialogue that shoots down subservient civilians, commie interrogators and ex-Nazis in a shower of well-chosen words. In addition, Wilder and co-writer I.A.L. Diamond throw in a frenzied variation on the Lady for a Day makeover challenge, a bunch of great movie in-jokes (there's a classic referencing Cagney's starmaking turn in The Public Enemy) and quite a bit of finely-honed smut, pitched between the wink-wink approach of classic Hollywood and the uncomfortable fleshiness of Avanti! The script is matched by the performances. No-one, with the possible exception of Tracy, could have brought such manic zeal to the central megalomaniac as Cagney. He expended so much energy here he needed a liedown for 20 years. This was his last film until 1981's Ragtime, his final screen appearance. Arlene Francis is perfect as Cagney's wife - shorn of her lust for life - while Pamela Tiffin (that's her name, don't tell Sid James) is suitably annoying as the boss's daughter and Sig Ruman has a funny voice-only cameo, if you're wondering why his unmistakable Germanic tones are emerging from an unrecognisable fizzog. (4)

***




Finding Nemo (Andrew Stanton and Lee Unkrich, 2003) is an episodic entry from Pixar, inexplicably hailed by many as the studio's best. In a moving prologue, we see the wife and unborn spawn of clownfish Marlin (voiced by Albert Brooks) eaten by a predator. He aside, the sole survivor is an offspring with a weak fin: Nemo (Alexander Gould). The attack - and birth - has a profound attack on the formerly carefree Marlin, who becomes absurdly, embarassingly protective of his son. When the youngster is captured by a diver, his father must embark on a revelatory quest, braving shark attacks and jungles of jellyfish in a bid for reunion. The film is exciting, moving and stunningly animated, but has too many incidental characters who aren't sufficiently well-drawn, and a habit of hitting you over the head with its message. "You can't never let anything happen to [Nemo] - then nothing would ever happen to him," says periodically annoying comic relief Dorey (Ellen DeGeneres). That would be pithy had we not already got the point. It's still a good film. (3)

***




"I believe in America..."
*MAJOR SPOILERS*
The Godfather (Francis Ford Coppola, 1972) would appear to be the best film I've seen so far in 2010. I hadn't seen it for a good five years, incidentally, during which time it seems to have got even better. Marlon Brando is Vito Corleone, the mafia don whose empire starts to crumble when he opts out of a move into narcotics, only for war-hero son Michael (Al Pacino) to enter the fold, jettisoning his father's dream that he'd become a senator. It's grand and sweeping, and yet intensely personal: a wonderfully-acted fusion of family saga and human tragedy whose key players inhabit a vivid world of fierce ethics and bloody violence. Coppola and co-scripter Mario Puzo (who wrote the source novel) have plenty to say about family, honour and the American Dream - and the classic scenes are just legion. Some have argued that Brando's Oscar-winning performance is really a supporting role, but despite a lack of screen time he dominates the entire film and provides many of its finest moments. There's the moment he learns of Sonny's death, then calls in an emotional favour ("Look how they massacred my boy"), and a simply staggering two-handed sequence in which he maps out past and future to his successor. "I thought that... when it was your time that - that you would be the one to hold the strings," he says. "This wasn't enough time, Michael, it wasn't enough time..." The old-fashioned storytelling, complete with impeccable production design, is augmented by Coppola's use of '70s innovations, like overlapping dialogue and informal out-of-focus close-ups, as well as Nino Rota's unforgettable score. The staggering ensemble includes not only Brando and Pacino (who is simply brilliant), but also James Caan as the last word in likeable hotheads, Robert Duvall playing level-headed family lawyer Tom Hagen and veteran Richard Conte, superb in his key supporting role as Don Barzini. It's a magnificent movie. (4) Parts II and III to follow as soon as I can free up the time.

***




James Cagney described Torrid Zone (William Keighley, 1940) as "Hildy Johnson goes bananas" - that is, The Front Page on a fruit plantation, though in its portrayal of tough men and women slugging it out in unbearable heat, it also recalls Only Angels Have Wings. The story sees manager Pat O'Brien scheming to keep sparky, moustachioed underling Cagney in the tropics, while the want-away heel relaxes from the toils of his job by romancing two morally dubious women and chasing a revolutionary around the hills. For the most part it's fantastic entertainment, with exceptional badinage between Cagney and card cheat Ann Sheridan and a plot that offers endless twists and turns; though on first viewing there were a couple of dry spots. I'm going to revisit this again very soon to get the rapid-fire gags I missed, so I'll see how it measures up second time around. George Tobias is fun as the bandit Rosario; Joseph Calleia, George Reeves (who takes a supporting role) and Alan Hale were among those who auditioned for the part. This was the last of eight Cagney-O'Brien pairings at Warner (including, of course, Angels With Dirty Faces) - both later appeared in Ragtime, though they didn't share the screen. (3.5)

< Message edited by rick_7 -- 16/3/2010 11:33:26 AM >

_____________________________

*Wendy Hiller fanboy*

Blog: DJANGO! DUMBO! DESPICABLE ME 2! Plus: other stuff.

"Nothin's really been right since Sam the Lion died."