hammerhead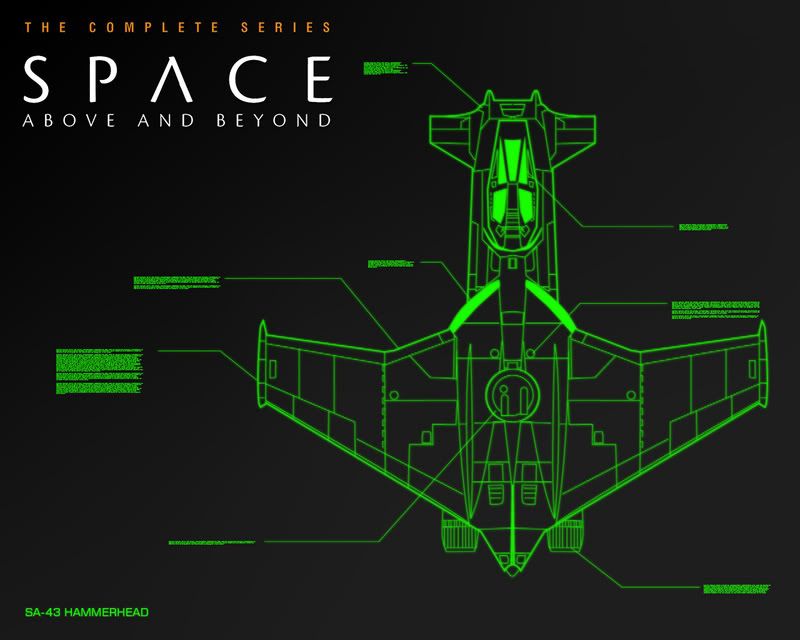 Posts: 259
Joined: 27/10/2005

quote:

Gah! Don't even get me started on the crap that is Stargate! How is that in it's like 9th season and Farscape isn't even here anymore?! They even stole Ben Browder?!



I know it is ridiculous that such a mediocre series is on its 9th with a certain 10th season While better scripted, acted, creative and all-round superior show gets cancelled. To be honest I didn't mind that Ben Browder is on Stargate as they were desperate to replace Richard Dean Anderson and should have done sooner rather than his prolonged part-time status, which in my opinion made the show suffer further still. What I do mind about Ben Browder being on Stargate is he is completely wasted on the show. They have arguably one of the best and talented leading men in sci-fi television and they don't even have the nonce to realise he can carry the show to greater heights. Or at least to the same standard as Richard Dean Anderson what with the current writing staff being nothing special.



quote:

Hahahahahahaha. 9 Seasons so far, a 10th confirmed - a record for the genre and succesful spinoff (3 years and counting). Excuse me while I gloat some more. And Browder on Stargate proves one thing. He's no Richard Dean Anderson. Best. MacGyver. Ever. I'm still gloating.


the only thing you have to gloat is the series is still running which doesn't say anything about Stargate only that the sci-fi Channel went for the cheaper, blander and safer series. Rather than taking chances on a more expensive, more imaginative, more adult based series. It was a business decision plain and simple and has done nothing to do with quality.



quote:

Right, I've been reading up on bits of this recently so here goes. TNT bought the rights to the B5 Universe granting us a S5 of that show. However, ratings and demographics and so on showed that Crusade wasn't getting them any larger audiences, people would specifically be watching Crusade and then switch off again. Then the network got involved, suggesting changes and so on. Being a bit of an egomaniac, JMS reacted badly and IMO started writing poorer material just to spite them. I think ultimately they were looking at ways of sinking it themselves. I'd love to know where he was going with it though, it had, to some degree, a better hook into the storyline than B5.



I don't think it was a case of ego with JMS. TNT didn't want a slowly developing show they wanted it to be Wham bam straight from the beginning, with lots of fights and so forth. While JMS wanted to set the scene, gradually laying down the threads like he did with Babylon 5 and as each and every season would have developed and gradually unravelled the story, increasing the stakes each year. I don't think he started writing poor material just to spite them. I think basically he just didn't want to roll over and make what TNT wanted. He was trying to tell a story not make disposable TV.




quote:

Tru Calling - A wonderful show, missed the last few episodes but still loved it, the DVD boxset will be mine oh yes, it will be mine.
Jake 2.0 - what a great show, why oh why?



not even the gorgeous Eliza Dushku could make this series anything more than average. It's probably one of the worst Fox sci-fi/Fantasy/supernatural series has made in many years which truly deserved to be cancelled. I admit they improved towards the end of the first season albeit too little too late in my opinion.

Jake 2.0 being great is not how I would explain it. It was disposable rubbish just like that other Warner Brothers show Tarzan that never should have been made.


quote:

Also John Doe was a great program, pity it got canned. :(



i forgotten about this one. They really pulled out all the stops in the second half of the season creating some wonderful television.


quote:

Early Edition actually lasted 4 seasons, which is pretty good. Same with Futurama and Farscape. I know the shows were good and shouldn't have been axed, but lasting 4 seasons is not something to be sneered at.




yes but Farscape had a 5th season planned and was integral to the overall story rather than the series of stand-alone episodes. I admit four seasons is not to be sneered that and how wonderful it would be to see Four seasons of Firefly, Space Above and Beyond, Dark Angel, John Doe amongst others. What is truly sickening is when less special series run and run and run. While more imaginative, better written, better acted series fall by the wayside.



quote:

Despite getting a fairly long run compared to most of the series mentioned here, Enterprise deserved a longer run after making vast improvements in the third series. All the others ran for 7 years, including the dismal Voyager.




I agree Enterprise improved vastly during the third season but they threw away all the good work making a mediocre 4th season designed to make trekkies cream in thier pants . Admittedly enterprise should have been cancelled long before then as the first two seasons were pretty bad and seeing better series getting cancelled while Enterprise lasting as long as it did is very insulting.



_____________________________

I know now with certainty who I am. But I'll be damned if I'll ever know the point. And now all I can ask is, "who was he?" And "who was she?" And "what was the point? "