Snake-Eyes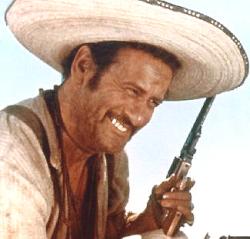 Posts: 9811
Joined: 1/10/2005
From: ZONE 2

I wasn't too sure as to whether or not I should start this one in 'Favourites', anyway, seeing as how there seem to be more and more Marvel Comics-based films churned out now, I got to thinking of the ones that sort of slipped through, haven't been seen by the masses or were just never made.

so in brief, New World Pictures were at one point time set to make a SHE-HULK film starring Brigitte Nielsen! I guess they only got as far as some promo pics:




It was gonna be the third instalment of the Made-For-TV films starring Lou Ferrigno's HULK; previously there had been team-ups with THOR...




...and DAREDEVIL...




And does anyone remember before the X-MEN films? In 1996, New World Entertainment produced a BAD TV Pilot/Movie based on the (very popular at the time) X-spin-off Comic GENERATION X




Directed by Jack Sholder (A NIGHTMARE ON ELM STREET 2: FREDDY'S REVENGE). It was BAD.

More to come....



_____________________________

"When you have to shoot, shoot don't talk."

http://www.expendablespremiere.com/index.html