Goodfella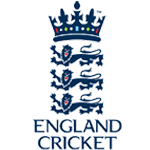 Posts: 17788
Joined: 30/9/2005
From: North Devon

I finished this tonight and I also have never watched 'Skins' but have loved the first six episodes of this. At first it seems a bit daft but some great leading performances, especially Nathan, and some crude but funny writing steer the show in a neat direction and it doesn't try to outdo itself, it's a neat little effort, nothing spectacular, but still nontheless very entertaining.

The final episode starts out a bit like something out of Doctor Who but the ending is fantastic and I can't wait for the second series.



_____________________________

"It is the Shawshank Redemption! Just with more tunneling through shit and less fucking redemption."

If you can quote the rules, then you can obey them.