rick_7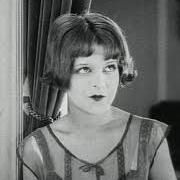 Posts: 6087
Joined: 30/9/2005
From: The internet

Yeah, I agree on Eddie Coyle, though The Yakuza is also fantastic. I saw it at the cinema with Mrs_7 and Harry Lime a few years back, forum trivia fans.

I should probably have plugged the imperfect Cornered as a must-see noir, for Dick Powell's greatest performance. How is it possible to dislike Out of the Past?

The film's in colour, incidentally, I just like this number and there aren't many stills from it about.

73. Kiss Me Kate (George Sidney, 1953) - This is a bold claim, but I think Kiss Me Kate is the second greatest of all the MGM musicals (wait till we get to the greatest!), a touch finer than Meet Me in St. Louis, An American in Paris and even Singin' in the Rain. It's based, ingeniously, on The Taming of the Shrew, as warring former lovers Howard Keel and Kathryn Grayson are brought together for a musical take on Shakespeare's ode to spanking, and find life imitating art. The film mixes the best of the old - a peerlessly witty set of songs from the legendary Cole Porter - and the new, like Bob Fosse's outrageous, possessed, earth-shaking choreography to 'From This Moment On', the funky climactic ballet. Despite many changes to Porter's censor-baiting lyrics, some of the smuttiness remains, along with all of the loveliness ('From This Moment On' is one of the sweetest songs around) and a clutch of unforgettable melodies. With the possible except of Lorenz Hart, who else could - or would - rhyme "Padua" with "cad you are"? The film's two light opera stars belt out the numbers with what I'm contractually obliged to refer to as "gusto", with the underrated Keel giving a particularly attractive, charismatic performance. MGM also packed the supporting cast with superb specialist dancers like Tommy Rall, Bobby Van and regular B-movie player Ann Miller (who had also appeared in Easter Parade and On the Town), whilst giving a pair of non-musical contract players, Keenan Wynn and James Whitmore, a crack at song and dance in 'Brush Up Your Shakespeare'. Everything about the film comes together, from the exultant music to the eye-popping hoofing. This was one of the last big productions from MGM's extraordinary musical unit and their first in 3-D, which accounts for Keel periodically whizzing towards the camera.

Favourite bit: 'From This Moment On' - an ode to monogamy (and the joy of coupling off), which begins as a straight production number then positively explodes with invention, as Bob Fosse and Carol Hainey rip up the rulebook with 48 seconds of jazzy, finger-clicking goodness.

See also: Seven Brides for Seven Brothers, also starring Keel, which is a muscular, robustly entertaining musical. He's also pleasant in a pair of Western musicals: Annie Get Your Gun and Calamity Jane. Grayson's big break was in the wonderful 1942 film The Vanishing Virginian, another favourite in the "Americana" bracket, where she plays the tuneful daughter of the central character - an idiosyncratic judge and pillar of the community played by Frank Morgan.

< Message edited by rick_7 -- 10/11/2009 5:15:39 PM >

_____________________________

*Wendy Hiller fanboy*

Blog: DJANGO! DUMBO! DESPICABLE ME 2! Plus: other stuff.

"Nothin's really been right since Sam the Lion died."