rick_7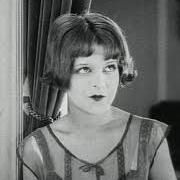 Posts: 6087
Joined: 30/9/2005
From: The internet

Oh, that one. It's just wonderful and it seems to get better each time I see it - I caught it last on the big screen when they had a Huston retrospective in Sheffield. It's one of the few movies that makes me cry. So does the.. book.




79. The Man Who Would Be King (John Huston, 1975) – Based on a Kipling story, this is an imperial adventure in the tradition of The Lives of a Bengal Lancer, Gunga Din and The Four Feathers, but grander and more cynical. Told in flashback to Kipling himself (played by Christopher Plummer), the story sees scoundrels Michael Caine and Sean Connery resign from the British colonial forces and travel in search of adventure – eventually setting themselves up as gods in Kafiristan. That Caine is recalling the story whilst dressed in rags and looking close to death suggests that all may not end happily. The film has echoes of the director's 1948 classic, The Treasure of the Sierra Madre, with its attractive rogues destroyed by greed, but it's lighter in tone for the most part, with deliciously tongue-in-cheek performances by the stars. This delightful film offers top-grade entertainment, along with a "be careful what you wish for" moral that's certainly dissuaded me from trying to colonise land-locked countries in south central Asia.

Favourite bit: The haunting opening, in which Northern Star journalist Kipling is visited by a filthy vagrant. As the man begins to speak, his identity becomes clear...

See also: Gunga Din, the 1939 classic based on Kipling's poem, with Cary Grant, Douglas Fairbanks, Jr. and Victor McLaglen as boozing, brawling soldiers putting down a Thuggish cult. Incredible action scenes and wonderful comic playing make it pure fun. I wish I could have included it in the list proper. The Four Feathers is more straight-faced, but similarly wonderful, while Soldiers Three – a largely unknown early-'50s effort – offers more of the same, with an extra layer of farce.

< Message edited by rick_7 -- 23/10/2009 10:28:49 AM >

_____________________________

*Wendy Hiller fanboy*

Blog: DJANGO! DUMBO! DESPICABLE ME 2! Plus: other stuff.

"Nothin's really been right since Sam the Lion died."