rick_7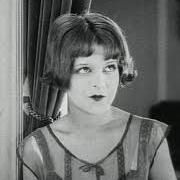 Posts: 6151
Joined: 30/9/2005
From: The internet



81. A Thousand Clowns (Fred Coe, 1965) also sees a magnetic, self-destructive force of nature forming his nephew in his own image, though here it's easy to side with the questionable influence. Jason Robards, Jr. was an unforgettable actor: his oversized features, gravelly, expressive voice and prowling presence lighting up films both worthy (Long Day's Journey Into Night, The Ballad of Cable Hogue, All the President's Men, Parenthood and Magnolia) and less so (Once Upon a Time in the West). Despite its notable credentials, being based on Herb Gardner's Tony-nominated play, it is essentially the greatest Robards vehicle imaginable - a conduit for the left-field sensibilities, anti-authoritarian posturing and understated humanism present in so many of his characterisations. He plays Murray N. Burns, a happily unemployed former gag writer who revels in his carefree existence until he's told to get a job, or risk losing custody of his nephew. Though that might sound a bit soapy, the treatment is anything but, with inventive, stylised direction, consistently surprising plotting and countless belly laughs. Robards, recreating his stage role, gives what might just be my favourite performance of all time, launching bitter, complex, contradictory diatribes against anything and everything, fouling up his interviews by being a complete smartarse and having an affair with a social worker, who he's encouraging to rebel against her boss (and boyfriend). Barry Gordon is just great, playing Robards' precocious, sensible nephew, and Barbara Harris and Martin Balsam (who won the Best Supporting Actor Oscar) offer fine support, but it's Robards' show all the way.

Favourite bit: Robards spells out exactly what it is he wants for his nephew, concluding: "I want him to know the subtle, sneaky, important reason why he was born a human being and not a chair."

See also: Angels Over Broadway, Ben Hecht's idiosyncratic crime drama, touched with gold dust, in which cynical Douglas Fairbanks, Jr. comes to the rescue of suicidal embezzler John Qualen, with the help of Rita Hayworth and Thomas Mitchell - whose grandstanding intellectual laid the groundwork for Murray N. Burns.



_____________________________

*Wendy Hiller fanboy*

Blog: DJANGO! DUMBO! DESPICABLE ME 2! Plus: other stuff.

"Nothin's really been right since Sam the Lion died."