rick_7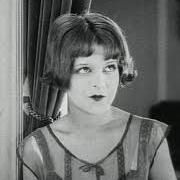 Posts: 6151
Joined: 30/9/2005
From: The internet



88. Citizen Kane (Orson Welles, 1941) - "A fellow will remember a lot of things you wouldn't think he'd remember. You take me. One day, back in 1896, I was crossing over to Jersey on the ferry, and as we pulled out, there was another ferry pulling in, and on it there was a girl waiting to get off. A white dress she had on. She was carrying a white parasol. I only saw her for one second. She didn't see me at all, but I'll bet a month hasn't gone by since that I haven't thought of that girl." Wow.

Citizen Kane has one of the great scripts, with every witticism levened by some timeless observation, every bleak note of resignation offset by a bitterly funny pay-off. Orson Welles plays the megalomaniac of the title, who inherits a fortune but must sacrifice his childhood, growing up to become an obsessive collector of titles and things. Based on media mogul William Randolph Hearst, Welles' Kane is a wonderfully-drawn character and a compelling centre for a film that uses countless technical innovations only to enhance (not to distract from) the story being told. That tale unwraps methodically, as four fascinating narrators paint a portrait of a man in a way more conventional methods could never have managed. The performances, from many of Welles' stock company, including Agnes Moorhead, Joseph Cotten, Everett Sloane, Ray Collins and Paul Stewart, are uniformly magnificent and the film is littered with extraordinary imagery - courtesy of legendary cinematographer Gregg Toland. The production values are excellent all round, with set designs by Van Nest Polglase, fine editing from future director Robert Wise and a superlative score by Bernard Herrmann.

Favourite bit: There are so many, but Sloane's tale of unrequited, ageless love (above) is particularly special.

See also: The jealousy and suspicion of his contemporaries, coupled with his own habit of taking his eye off the ball (skirt-chasing in Brazil, for example, as his second film - The Magnificent Ambersons - was butchered by the studio), meant Welles' output rarely matched his potential... but he still left a handful of great films. The fragments of Ambersons that remain are glorious, while Touch of Evil is a revolting and magnificent noir and Othello and The Trial are minor classics.

< Message edited by rick_7 -- 12/10/2009 12:36:24 PM >

_____________________________

*Wendy Hiller fanboy*

Blog: DJANGO! DUMBO! DESPICABLE ME 2! Plus: other stuff.

"Nothin's really been right since Sam the Lion died."