rick_7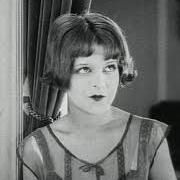 Posts: 6087
Joined: 30/9/2005
From: The internet



89. Confessions of Boston Blackie (Edward Dmytryk, 1941)

Before TV, studios made a mint with their "series" films, producing two, three, sometimes four films a year featuring the same popular characters. MGM led the way with its Andy Hardy and Dr. Kildare movies, while its Thin Man movies - released less frequently - offered something of a template for the lesser studios to follow. RKO and Columbia's efforts tended to focus on some dapper gent or reformed hood, and mixed comedy and mystery with variable results. Fox had Charlie Chan, Mr Moto and Michael Shayne, RKO The Saint and The Falcon, and Columbia The Lone Wolf and Boston Blackie.

The Blackie movies were riotously enjoyable. Kicking off in 1941 with Meet Boston Blackie, the series starred former A-lead Chester Morris, previously associated with arty director Roland West. With a profile completely unlike any you've ever seen - strong brow, hawkish nose, outrageously square chin - he had also inspired the creation of Batman (who he somewhat resembled, sans any mask) with his role in West's The Bat Whispers. And he'd had a key role in THE classic prison film The Big House. To paraphrase a contemporary review of George Sanders' role in All About Eve, he fitted the role of Blackie "as snugly as a banana fits its skin".

Playing the reformed safecracker and jewel thief, he was the epitome of good humour, firing wisecracks even as his pursuers closed in. Those pursuers were usually led by Richard Lane, playing Inspector Farraday, who was invariably convinced Blackie was up to no good ("I never thought you'd stretch to murder, Blackie..."). Incredibly, despite the rehashed formula, almost all of the entries are great fun, with only the last - Boston Blackie's Chinese Venture feeling really tired. The first are the best, though, as you might expect.

George E. Stone had been tied up with other commitments when the opening film was made, but took over the role of Runt, Blackie's titular, naive, doggedly faithful sidekick, for the second entry - Confessions of Boston Blackie. Also along for the ride was soon-to-be regular Lloyd Corrigan, playing Blackie's millionaire mate Arthur Manleader. The plot has Harriet Hilliard playing Diane Parrish, who's trying to fund an operation for her brother by selling a family heirloom. Crooks muscle in on the auction and when someone is gunned down, it's onlooker Blackie who's suspected of the murder. He tries to prove his innocence to both Hilliard and the police, whilst dodging the real crooks. B-movie regular Joan Woodbury is good in a villainous role, with Billy Benedict (you'll know the face - he's in virtually every movie ever made) as the ice-cream salesman unwittingly victimised by our heroes.

The film is fast-paced, stuffed with B-movie thrills and big laughs, and powered by assured, engaging performances. It also benefits from the sure hand of Dmytryk. His reputation as a man has been sullied by his decision to eventually inform on his pals to the HUAC (he was the only member of the Hollywood Ten to do so), but there's no questioning his skill as a director. Prior to helming such noir classics as Murder, My Sweet, Crossfire and The Sniper, he directed many of the best series films of the '40s - including the pick of the Falcons (Strikes Back) and two of the best Lone Wolfs (Wolves?). His direction is snappy and stylish, dragging the viewer into the story, immersing them in Blackie's plight and then taking them on a breathless journey through the (slightly sanitised) underworld. This entry is also notable for having a great double-ending, with our heroes solving the mystery, then trapped in a cellar that's filling with poison gas. It's phenomenally entertaining, and a must for mystery-comedy fans.

Favourite bit: Fugitive Blackie, dressed as a doctor, has to do some quick thinking when the cops turn up. What's good for a burned hand? Mustard...

See also: The third entry, Alias Boston Blackie, is just a notch below Confessions and has Larry Parks in a memorable supporting part, playing a convict. The Lone Wolf Spy Hunt is a masterpiece of its type - sadly I couldn't find space for it on the list. It's an absolutely exceptional mix of spy yarn and screwball comedy and easily the best of the series. Warren William is Michael Lanyard, a former thief framed for murder (of course) by mysterious enemy agent Ralph Morgan. Ida Lupino is wonderful as Lanyard's girlfriend, while the supporting cast includes a young Rita Hayworth as a fatale-ish femme, Virginia Weidler as Lanyard's pulp fiction-obsessed daughter and Tom Dugan and Don Beddoe as cops. Of Columbia's Whistler films (which were darker than other series films and had no ongoing characters), private eye yarn Mysterious Intruder has some unfortunate plot holes (apparently these weren't in the original source material) but is nonetheless excellent, as are the first two entries: The Whistler and The Mark of the Whistler. The Kildares went downhill, but The Secret of Dr. Kildare is a must - and requires no prior knowledge of the characters - while The Saint in New York set that series off with a bang. Louis Hayward is perfect as Simon Templar, drafted in by desperate citizens to bump off New York's six toughest criminals. And Paul Guilfoyle. Hayward brings a sly, aloof vitality to the character, his light, delicate delivery and fresh face clashing superbly with his sideline in clinical vigilantism. As a bruised, arrogant, moral question-mark of a man, Hayward is an early version of those world-beaten noir protagonists who duffed up the screen so memorably in the '40's. The film taps into the mythology surrounding the character, presenting him as a one-man revolutionary army with a Wildean wit. But his flaws are hung out to dry in a sharp climax. Sig Ruman, Jack Carson and Jonathan Hale are strong in support, and Guilfoyle plays a likeable, awestruck none-too-bright gunman to a tee. Kay Sutton takes the female lead. It's imaginative, fast-moving, violent fun. Hayward was shoved aside for George Sanders, then Hugh Sinclair and didn't reprise the role until the last in the series, 1953's The Saint's Return.



_____________________________

*Wendy Hiller fanboy*

Blog: DJANGO! DUMBO! DESPICABLE ME 2! Plus: other stuff.

"Nothin's really been right since Sam the Lion died."