Goodfella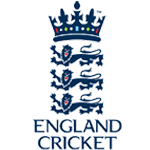 Posts: 17787
Joined: 30/9/2005
From: North Devon

In terms of eating out during troublesome times financially, with the growing epidemic of pub/restaurant chains out there, I have to say it's very difficult to beat a Harvester. I've been away quite a bit recently, weddings, breaks, stag dos etc. and have had quite a few meals at different Harvesters as they are usually the most accessible from motorways or A roads that aren't a KFC or a Burger King, and I think they're very good.

I've always had good food, it's not outstanding, but it's not going to be. But it's always fresh, tasty and well-cooked. I'm a big chicken fan and they do have some great variations, they're very reasonably priced offering package meals that include a side and sauce, whereas in other restaurants you'll pay through the teeth to get a piri-piri sauce with your meal, in terms of what it actually is anyway. The free salad bar is very good as well, without being gimmicky, a nice selection and it seems that in ones I've eaten in it's replenished frequently as things like potatoes and pasta salads can get stale quite quickly. I've always found the service friendly without being overbearing and the restaurants are always clean and nicely set-up. Good environment for the family and they usually have a good selection of beers on too.

They're a rarity these days amongst the conveyor belt of processed, vaccum-packed foods you find in other darkened, over-boozed members of the chain gang, I'm looking at you Wetherspoons!

They've started doing takeaway too and have armed their staff all with i-touchs to send food orders directly to the kitchen, so they must be doing well financially, and it's no surprise given their food and service!



_____________________________

"It is the Shawshank Redemption! Just with more tunneling through shit and less fucking redemption."

If you can quote the rules, then you can obey them.