Goodfella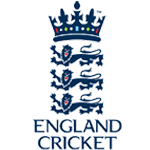 Posts: 17787
Joined: 30/9/2005
From: North Devon

quote:

ORIGINAL: boaby




quote:

ORIGINAL: Goodfella



quote:

ORIGINAL: boaby




quote:

ORIGINAL: Goodfella

Any of you guys know anything about Aberdeen defender Zander Diamond? Apparently we're after him as cover for Llera and Dailly.




That'll be me then...

I guess "we" is Charlton? Dailly? ooooft. I'd only play him if I was desperate.

Zander is a big gype. Nae affa bright but a lot of heart. He's nae fast, but nae slow. He'll head anything. He's a driving force in our team. He's a threat a set-pieces. He was Scotland U-21 captain but his progress has stalled somewhat, partly due to injuries, partly due to getting ahead of himself, partly due to being played at right back.

Stump up £1m and you can have him, though our inept board would buckle at half that.




I nae agree with you. Dailly has been arguably our best player so far this season and I know he's more than getting on at 35 but he brings a wealth of experience to the team and if he can stay fit and put in the kind of performance like the one he did against Hartlepool I'll be more than happy, he's only here on a one-year deal.

So he's a versatile defender, can play anywhere, or is he a centre-back who's been forced into a different position?

We don't have £1 million which is probably why this deal's been on the cards for quite a few weeks now and not actually gone through. Will you take a fiver and Andy Gray?




Maybe Dailly's found his level.

Zander's not versatile. Our previous fool of a manager reckoned he could play right back; he can't. The experiment didn't last long but dented his confidence. There are rumours that he recently failed a medical at Celtic. He was vice-captain last season but was not given the captaincy when Severin left for Watford. Some weird internal shennanigans afoot I feel. The £1m was me being optimistic, our board will buckle for much less.

Who is this Andy Gray you speak of? If he's either a defender, midfielder or striker then we'll likely bite your hand off.



Oooooo, I'll resist the urge to use the phrase 'Only two teams in Scotland.'


We had the same issues when we had Paul Konchesky, Curbs is far from a fool but seemed to want to play him anywhere but his most natural position which is left-back which is where Roy Hodgson is now getting the best out of him at Fulham. It's probable we'd be after a player who failed a medical, we went after Warren Feeney after he failed one at Leeds. I don't know how much we have in our war chest to spend on players, we're still in a dicey predicament over the "supposed takeover" and so far have been signing free agents but I know Parky wants more in before the transfer window closes.

Andy Gray is, by wage standards, our 'best player'. When it comes to actually playing football, to put it simply, he's not very good.
He wants to move 'back up north' but a deal couldn't be agreed with Barnsley, his last suitors, probably because they realised he was shit before he signed on the dotted line. He plays up front and his best fortees are penalties (the only place he can actually score from) and missing free headers and open goals. Oh, and he's 32 so he's getting on a bit...



_____________________________

"It is the Shawshank Redemption! Just with more tunneling through shit and less fucking redemption."

If you can quote the rules, then you can obey them.