Snake-Eyes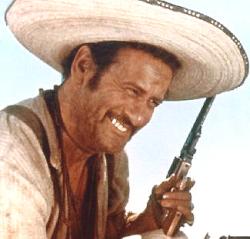 Posts: 9811
Joined: 1/10/2005
From: ZONE 2

quote:

ORIGINAL: MI Cruise




quote:

ORIGINAL: HughesRoss

CURSED

Following such a popular Trilogy of films was always going to hard for Wes Craven and Kevin Williamson, but Cursed is so far away from the fun and thrills of Scream, by watching it again, you realise how much of a botched job the two idols done. By trying to do to the werewolf genre to what they done to the Slasher films, they followed their blue print by hiring a young attractive cast, a script full of injokes and even a riff on the Scream music, and what you should have is virtually a Scream 4 all in name, instead you are left with a mix and mash film, that makes you feel very underwhelmed.

Christinia Ricci and her brother are bit by a large animal and find themselves to begin to transform into the very beast that tried to kill them. All the old cliches are bought to the fore as they ty to discover who the head wolf is, so they can kill it and free them from the curse. Even writing this review makes me realise that the film offers nothing new or fresh, which is strange thing to say about the writer who give as GhostFace. There are no set-pieces to marvel at and the final twist to who the King of the Wolves is, as you can guess, is so poor as the person in question walks around with virtually "its me" on their head through out the film.

Joshua Jackson (Fringe) and Pre-Heroes Milio Ventimiglia all lend a hand to this mess that really is shocker from such a great director like Wes...

OVERALL...Like a bad dream, this is as bad as you believe, dull and weak, if you want to see a recent good Werewolf movie, chuck on Ginger Snaps instead....1 out of 5




I thought Cursed wasnt that bad, I think that Christina Ricci wasnt the best person for the role, they should have gotten someone more popular like they did with Courtney Cox in Scream because Freinds at that time was a mega hit.
The werewolf movies aint my favourite cause I perfer zombie movies and slashers better, but I thought this was a decent attempt and if they had made this movie say in 1998 a bit differently with a stronger cast you never know it may have worked.



It would be too easy to joke about how bad this film was just by using it's title!



_____________________________

"When you have to shoot, shoot don't talk."

http://www.expendablespremiere.com/index.html