Baby Bear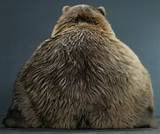 Posts: 5527
Joined: 6/11/2005
From: Back stalking Wilbert....oh, yes...

quote:

ORIGINAL: Gamba
Good idea Harley - we must have a pub with a temptress behind the bar. We can get into cat fights every time a new man joins the village, to see who can get her claws into him first .

So we now have two lovely ladies in the village - where are all the gorgeous guys? I think we need a gardener / handyman type. He'll be very popular with the village women, who'll employ him to mow their lawns then drool over him when he gets hot and sweaty and has to take his shirt off....


Erm, considering this is my real job, can I apply?

Also, I have my own dungarees and can rebuild what Newty has destroyed.

Or I could be the village ho.


I'm not as pretty as Gamba or Harls, or as slim, but I have my own teeth and a set of extremely loose morals and perform ping pong ball acts that will amaze you!



_____________________________

" At least he was asleep when I hit him with the shovel......." Moses Lawn. RIP

Has tin foil hat issues ( thanks Woger...love it )

Felix: "Poor guy. They must be like space hoppers by now."

lympo :
I have no idea how the idea came about! one moment I was eating turkey, the next i was on all fours

Daz : Get. A fucking. Room.