rick_7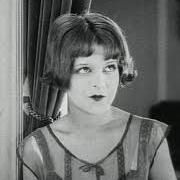 Posts: 6087
Joined: 30/9/2005
From: The internet

Great, GREAT article. Enlightening, insightful and broad in scope.

Two of my favourites:

The Long Day Closes: Terence Davies' 11-year-old alter ego, Bud, wrestling with guilt and tormented by loneliness, walks along his grey, deserted street. Leaning over a stairwell, he lifts his arms and begins to swing from a bar. The lush strings of Debbie Reynolds' 'Tammy' start to soar, as the camera moves slowly, majestically, over the boy and, next, the rooms that rule his life: school, church and cinema.

The way Humphrey Jennings uses 'Round the Back of the Arches' (by Flanagan and Allen) in Listen to Britain is remarkable. It's concert footage, with the pair singing in a wartime canteen; Jennings' perfect eye picks out those singing along in a mere whisper, a man smoking and smiling, and the bustle of business as usual. Extraordinary.

< Message edited by rick_7 -- 8/5/2009 1:11:03 PM >

_____________________________

*Wendy Hiller fanboy*

Blog: DJANGO! DUMBO! DESPICABLE ME 2! Plus: other stuff.

"Nothin's really been right since Sam the Lion died."