Goodfella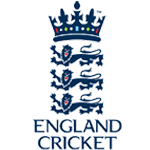 Posts: 17788
Joined: 30/9/2005
From: North Devon

quote:

ORIGINAL: Spectre

HMV have been selling boxset including the first three series and specials for £15 recently.



It's even less at selected Tesco stores. I got mine for £11.

Best episode of the series so far last night, was great to see Malcolm Tucker back at bastardly-bollocking level. It was fast-paced and furious last night with some truly excellent moments -

"Pretty white knuckle stuff ey Peter? Gets the adrenaline pumping, well if it can squeeze past all the port and stilton...."
"Shut the fuck up you prancing shit."

"You're a bit late Mr Chop, you've already had your chips."
"That's precisely the kind of reason why I wouldn't let you go on the One Show." (I don't know about everyone else but I love the sprinkling of cultural references, especially in the last two series!)

"In that space of time Apple have launched three i-phones, two i-pads and they're boss is a fucking dead guy."

"Robyn, I know that's you're name, because I've just looked at it on the top of a redundancy list."

"I'm a world expert on Peter Mannion. From his pin number to his inside leg measurement. I don't have anything else, that's my life. I don't have any friends. I haven't had sex for five years. I'm not going to get pregnant...........I'm never going to get anyone pregnant, whereas she, she's a baby bomb, she's going to go off one day all over the office!"




Next week's enquiry episode looks great already, especially with the unveiling of certain surnames, some of which we knew some of which we didn't but just from the deer-in-headlights look on Robyn's face during the preview (I, Robyn..............Murdoch
) it's going to be very funny!

Still by far and wide the best thing on British television currently.



_____________________________

"It is the Shawshank Redemption! Just with more tunneling through shit and less fucking redemption."

If you can quote the rules, then you can obey them.