sharkboy

Posts: 6298
Joined: 26/9/2005
From: Belfast

Ah, V...what great memories I have of that time. Even though the LA Olympics were the biggest, most showy Games ever, it was this show that provided most of the water cooler moments. And I was particularly taken at the time by the Visitor's female leader, despite her big hair and 80's make-up: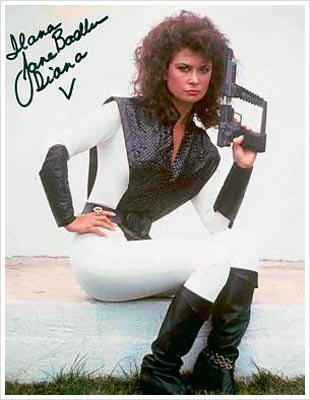 Michael Ironside is always enjoyable to watch, and he delivers some great lines here including the following after blowing up a squad of alien lizards: "What a waste of good luggage"


Bet the ABC remake is a disaster though - V was great because it was so cheesy, not despite of it!




_____________________________

WWLD?

Every time we think we have measured our capacity to meet a challenge, we look up and we're reminded that that capacity may well be limitless

I left in love, in laughter, and in truth and wherever truth, love and laughter abide, I am there in spirit.