Rebel scum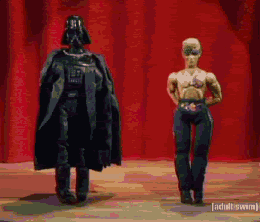 Posts: 3458
Joined: 2/1/2006

quote:

ORIGINAL: vad3r




quote:

ORIGINAL: Powka

Wait... Why does it matter that Nolan's films aren't made in Britain? He's British, that is what matters.

You do realize that eventually every great director from any country will end up making films in the US, right?

Are you saying that Danny Boyle is not "one of Britain's best directors", because he's making films outside of Great Britain?




British-American, actually.



So Chris Nolan himself is a joint production?

OT: I think he's a damn fine director who's made some of my favourites, so yes.



_____________________________

"We are not safe! A dark menace rises to the east! Duckies go quack! Cows go moo! I want ice cream. Verily, will you two hobbits join my quest?"