Frank Castle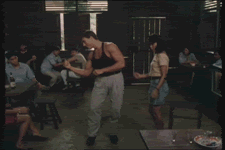 Posts: 2682
Joined: 14/10/2005
From: Parts Unknown

Thought id join in on all the banter and try this challenge? Not sure who to go for but im thinking bath or team bath as there local to me. So any recomendations for free transfers? I think rooney may be a good shout on loan, hows he doing??

Greatest acheivments ive had are prob winning the world cup with only championship players? I used to love doing that on the old champ mans. as soon as the big clubs come calling and they go to the premiership there out the squad!!
Notable shout for winning every trophy with fulham (my second season with them..1st season was there 1st in the prem and i came 4th) including league, fa-cup,league cup,champs league.

whats the best ever transfer offer u've recieved?? Mine was on 02/03 i think, 20mill plus zidane/raul and carlos for john o'shea!!! fricking john o'shea!!!!



_____________________________

" guys its ok, he just wanted his machette back"!!