Dantes Inferno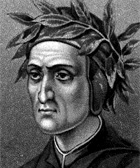 Posts: 5887
Joined: 27/10/2007
From: Norway

1. GONE BABY GONE (2007, Affleck) – 10/10
I had Ben Affleck's directorial debut once before, but even on second viewing the film does more than just holding up. The ending, I reckon, is still one of the best of the decade (if not the best – then again, it's a tough crowd). I like this even more than Mystic River, as it manages to juggle tension, emotions and questions on morality without dropping a single ball.

3. ALL THE PRESIDENT'S MEN (1976, Pakula) – 7/10
They say that it's quite possible to do a movie with just characters and no plot (it's true – Scorsese has been doing it for years), but what about the opposite? All the President's Men goes for exactly that (well, almost), and this is the film's most important flaw. The film's director, Alan J. Pakula, has a keen sense of detail as far as journalism goes, but not as much when it comes to telling a story. Occasionally, the film is captivating and intriguing, but in the end, when it spirals into a maze of names and details (that ironically would require a journalist's note block to keep tab of), I was wishing for something else. A sense of character, perhaps?



_____________________________

President of The Wire fan club. PM me to join.