Dantes Inferno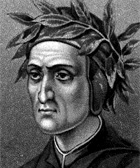 Posts: 5887
Joined: 27/10/2007
From: Norway

Here's the review I did for my top 50 also. I went a bit pretentious with the language and I can barely understand it myself, but it isn't half-bad, methinks.



THERE WILL BE BLOOD (2007)

Director: Paul Thomas Anderson
Starring: Daniel Day-Lewis, Paul Dano, Dillon Freasier
Written by: Paul Thomas Anderson after the novel "Oil!" by Upton Sinclair
Length: 158 minutes



"Ladies and gentlemen, I am an oil-man."


On paper, There Will Be Blood is a grand epic in the tradition of Giant, The Treasure of the Sierra Madre and Citizen Kane. But where those films would be gentlemen in human form, There Will Blood is like a scientist with ADHD; a clever film with a beat that purposely hits syncopated notes. To me, this is the film's true calling card. Themes of greed, faith and family are apparent throughout the film's 158-minute running time, but under the surface boils a fiery flame that tries hard to break free. Sometimes it does in the literal sense (witness the spectacle of the oil derrick fire), other times it is more metaphorical, manifesting itself into the core of the characters, unleashing their most hateful thoughts upon the world. An audience watching There Will Be Blood is bound to experience a strange feeling, one that many film-makers purposely avoid. Director and screenwriter Paul Thomas Anderson gives us images of familiarity, but as we flick the pages in the photo-diary, we remember that not all memories are pleasant memories.

Thanks to its early 1900-setting, There Will Be Blood could have been made at the same time as its comparison pieces. Yet, it wasn't. It was made in 2007, and its director was not John Huston or Orson Welles, but Paul Thomas Anderson, who has made a career of making films that simultaneously has the ability to engage and shock the audience, often at the very same time. For fear of spoilers I will not go into details, but anyone who has seen Boogie Nights and Magnolia and their respective endings will be well prepared for what Anderson has in store for us this time. Had There Will Be Blood been made as a standard movie about the quest for oil (and with it: money), it would have been a good movie. But it wouldn't have been a great movie, and most likely: it wouldn't have been named There Will Be Blood.

I greatly appreciate Anderson's tendencies to be pretentious and daring. Even if one find little joy in his movies, no one would ever dare call him run-of-the-mill. Throughout his career, Anderson has been open about his influences while bringing his own touch to his work. Boogie Nights recalled the swift rhythm of Goodfellas, but its subject matter wasn't gangsters, but rather another low-life breed: pornographic actors and their various peers.

The film opens with 20 dialogue-free minutes. Through action we get to know Daniel Plainview (Daniel Day-Lewis), who begins his career looking for silver in a deep mine in the middle of nowhere. Throughout the film we watch as he grow richer and richer, but we never watch him grow into another man. Locations and times changes, but even three decades later, Plainview is still that same man he was in the mine: greedy, selfish and determined. He will stop at absolutely nothing to get what he wants. Thanks to the fantastic performance of Day-Lewis, he is never one-dimensional, but it is a daring move still. In a business that applauds characters of dynamic, Anderson dares to show us a character that is rather static in his selfishness.

That's not to say Plainview doesn't try to change. Like many bad men, he has his circumstances to blame as much as his persona. Cut short of a family for reasons never explained, Plainview willfully adopts a son, H.W. (Dillon Freasier), and although he never hesitates to use him as a selling tool, there is no doubt there is a real connection between the two of them. After all, Plainview doesn't reveal the fate of his son's true father, an act of kindness and mercy, not selfishness.

Still, road-blocks are constantly thrown in Plainview's path, and certain circumstances (that shall go unnamed in this spoiler-free review) begin to alienate him from his son. When a man later shows up and claims he is his brother, both we and Plainview become suspicious. After all, this man could have shown up at any time, yet he chose to approach Plainview after he became rich. Yet, both we and Plainview are curious to know this person, which might suggest that it is life, and not Plainview himself, who has chosen him to be a man without family. While he driven by his greed and determination, there is never a question that Plainview wants what every human being wants: equal respect.

Already in its promotional stages, I knew that There Will Be Blood was something else entirely. Many people across the globe has attempted to channel Daniel Day-Lewis as Daniel Plainview, and while some has been successful as far as looks go, not one has managed to persuade me into believing his lying words. Daniel Day-Lewis looks the part, Daniel Day-Lewis sounds the part and Daniel Day-Lewis feels the part (if cinemas could work out a way to bring the sense of smelling into their halls, I would underline that "Day-Lewis smells the part" as well). His performance recalls a time when going into character meant creating a character, and every mannerism of his performance suggests a unique person. In years to come, Day-Lewis will hopefully stand, not as one of the greatest actors of his respectives decades, but as one of the greatest actors altogether.

Like a detective driving to a crime scene, we do not know how the last scene of There Will Be Blood will play out (congratulations to anyone who manages to guess in advance), but at the same time, we know what to expect (most detectives have, after all, seen a body before). The title is an obvious signpost, and so is Johnny Greenwood's atonal score, perfectly setting the opposite tone of what California's vast landscape may first suggest. I feel tempted to reveal it, but I will say one thing: it is thrilling to have witnessed a scene and its most well-known line become iconic in less than a year's time.

I'm finished.



_____________________________

President of The Wire fan club. PM me to join.